Hearing Aids and Hearing Tests in Salt Lake City, UT
We offer hearing tests, hearing aid repair and hearing aids from the leading manufacturers. Brands offered in Salt Lake include Siemens, Starkey, Oticon, Widex, Resound, Unitron and Phonak.
Contact
Address 124 South 400 East Suite 360
City, State, ZIP Salt Lake City, UT 84111
Phone (801) 663-7843
Hours
Monday – Friday 8:30am – 5pm
Directions
We are located a block from the old office. Across the street from the parking terrace. Next to the O'Donnell mortuary. Drive under the building to get to parking.
Contact the Salt Lake City Office
[[[["field9","equal_to","Arizona"]],[["show_fields","field13"]],"and"],[[["field9","equal_to","Utah"]],[["show_fields","field21"]],"and"],[[["field9","equal_to","California"]],[["show_fields","field17"]],"and"],[[["field9","equal_to","Nevada"]],[["show_fields","field20"]],"and"],[[["field9","equal_to","Oregon"]],[["show_fields","field18"]],"and"],[[["field9","equal_to","Wyoming"]],[["show_fields","field14"]],"and"],[[["field9","equal_to","Idaho"]],[["show_fields","field19"]],"and"],[[["field29","equal_to","EU"]],[["redirect_to",null,"https:\/\/myhearingcenters.com\/thank-you-eu\/"],["show_fields","field30"]],"and"]]
More About Our Salt Lake City Office
---
---
---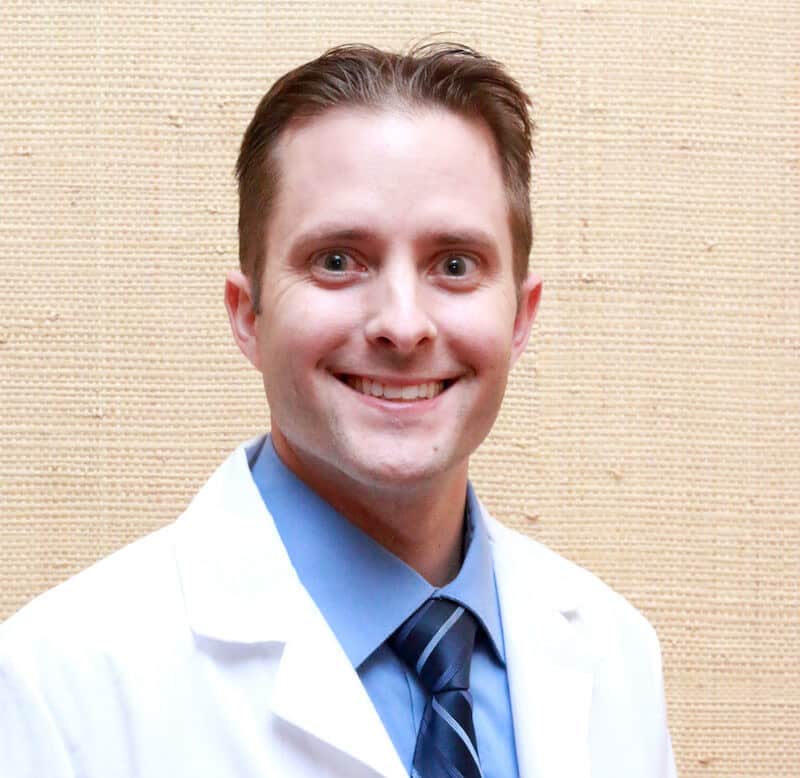 Tad Bergen, Au.D., CCC-A
Clinical Audiologist
---
Training: Certificate of Clinical Competence in Audiology
Schooling: Bachelor's Degree in Communicative Disorders, Doctoral Degree in Audiology
Personal Summary: Tad is an experienced audiologist who knows the importance of treating hearing loss. Prior to his time with My Hearing Centers, Tad helped patients in Logan and Ogden but he loves seeing patients in the heart of downtown Salt Lake. Whether it's helping a young child or a senior citizen, Tad knows he is creating a positive experience for his patients. In his free time, Tad enjoys running, playing tennis, or golfing. He also stays busy at home with a house full of five wonderful daughters.
"I love to help others improve their quality of life through better hearing. Hearing doesn't just impact the individual but all who associate with that individual, which gives me the opportunity to help many people at once. Interesting Fact: I am an identical twin who married an identical twin."
Overall Rating /
84

Total 1st-Party Reviews
My Hearing Centers - Salt Lake
Interested in Learning More about Hearing?
We offer educational seminars about hearing, hearing loss and new technology.
Attend Ear School
Looking for Looped Venues in Salt Lake City?
Hearing aid wearers can benefit by connecting to looped environments.
Hearing Loops in SLC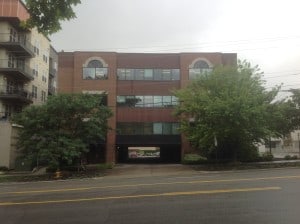 Our hearing center in Salt Lake City is located at 124 South 400 East Suite #360. Our Salt Lake office offers the best hearing aid services and products on the market that will help you improve your quality of life through better hearing. In addition to offering cutting edge services and products, we have an outstanding staff who care about our patients and will treat you with great care and help you every step of the way throughout your experience with My Hearing Centers. We hire the most qualified hearing professionals in the industry, in order to more fully provide our patients with a recommendation for their specific hearing loss, in depth hearing evaluations, and the most cutting edge hearing aid technology on the market. At My Hearing Centers we are more than happy to answer any questions or concerns you may have while giving you the great patient care you deserve.
If you have even the slightest concern that you may have any hearing problems, please call our office and make an appointment. Our hearing professionals will conduct a free hearing screening and provide you with recommendations for your specific type of hearing loss. We will suggest the best possible remedy to help your hearing problems and set you on track to enjoying life more fully.
We love interacting with our patients while also enhancing their quality of life through our quality products and service, all at an affordable price. Our mission is to not let anyone's hearing loss continue to affect them from fully enjoying their life. Please contact our Salt Lake office today to schedule your complimentary evaluation.
In addition to our great services, we have created the following incentives to our patients;
The most cutting edge hearing technologies available today.
2 to 3 year complete service warranty with damage and loss coverage on nearly all hearing aids.
Risk-free 30 day adjustment period.
Free in-office cleanings, repairs and adjustments.
Free annual hearing evaluation.
Variety of insurances accepted
Thank you for making it pleasant for my mom to get her hearing back; after the nightmare she endured at the other place I was worried about her fragile state. She's doing well though and looking forward to hearing her TV shows! Thanks again for all your patience and good humor, Trina E. Dr. Tad Bergen in Salt Lake City on South Temple has been wonderful to my mother, Jackie K. Very patient, making sure her hearing aids are working properly; showing her how to operate the remote for her hearing aids and gently removing the wax from her ears so she can hear better. I highly recommend Dr. Bergen and his staff.Colleen M.

I would like to thank [My Hearing Centers] of Salt Lake, and in particular, Tad Bergen for the unbelievable service that has been rendered to me and my family over the years. My family deals with a particularly difficult form of hearing loss that can make it a challenge to properly fit a pair of hearing aids. Tad has done an exceptional job rising to that challenge. With ages ranging from my 60 year old mother on down to my 3 year old daughter, Tad has made each of us feel at ease and completely comfortable with the entire process of understanding and improving our hearing situation. Each of our lives have been immeasurably improved as a result of Tad's proficiency as an Audiologist.Bert. K.
Hearing Aids Offered in Salt Lake City
---
---
Popular Places Near Salt Lake City
Natural History Museum of Utah
Clark Planetarium
Utah Museum of Fine Arts
Facts about SLC
Salt Lake City, often shortened to Salt Lake or SLC, is the capital and the most populous city in the U.S. state of Utah.
The Utah Arts Festival has been held annually since 1977 with an average attendance of 80,000. About 130 booths are available for visual artists and there are five performance venues for musicians
My Hearing Centers
124 South 400 East Suite 360
Salt Lake City
,
UT
84111
Phone:
801-663-7843