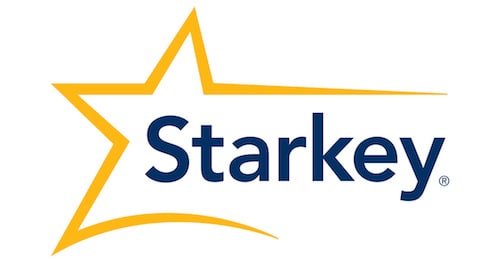 Starkey Hearing Aids
Founded in 1967, Starkey Hearing Technologies is the sole American hearing aid manufacturer. Starkey is committed to bringing people together and enriching lives by empowering individuals to reach their full potential. Starkey was the first manufacturer to introduce an in-canal hearing aid and the first custom, digital, fully programmable invisible hearing aid. The Starkey Hearing Research Center based in Berkeley tests and researches the latest technology to update Starkey hearing instruments, while the Starkey Hearing Foundation donates hearing aids to developing countries for each Starkey hearing aid purchased. So far, Starkey has donated over 1 million hearing aids worldwide.
Starkey Muse: Made for life.
Muse features the most advanced hearing technology currently available, which solves many common problems that come with some hearing aids. Each Muse hearing aid is powered by Starkey's new Synergy platform which works with Acuity OS, Starkey's new operating system. Because of this technology, Muse can simultaneously process, classify and adapt a variety of sounds, allowing for a richer, crisper hearing experience in all situations. The new Synergy platform has five times more processing power than its predecessors, and also features channel processing with up to 24 channel adjustment, an expanded dynamic range, and Starkey's drop-free 900sync wireless technology.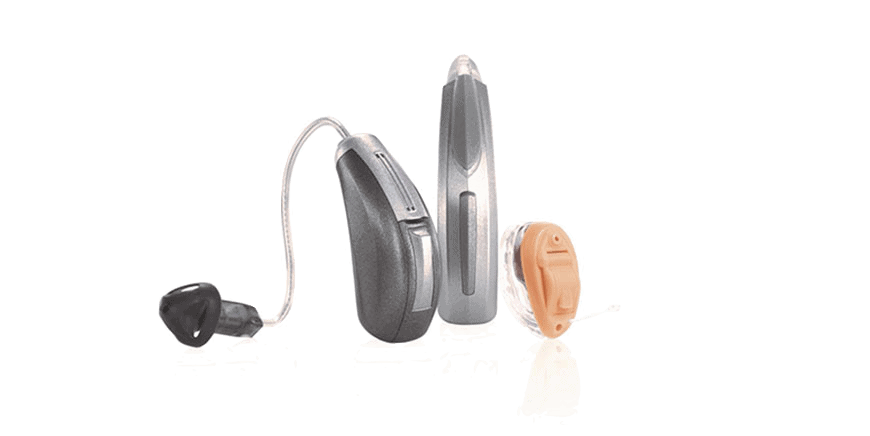 Learn more about the Starkey Muse
Halo 2: Made for iPhone Hearing Aid
The Halo Made for iPhone hearing aid won the Silver Edison Award in April 2015. The Halo is the first hearing aid designed specifically to connect wearers with the iPhone and other Apple products (iPhone, iPad, iPod, etc.). Through the TruLink Hearing Control app, the Halo streams phone calls, FaceTime, music, and other media directly from the iPhone to the wearer's ears. The TruLink app also enables wearers to control program settings, volume, and other features on their hearing aids with ease and discretion. For a seamless listening experience, the Halo and TruLink app geotags wearer preferences with a GPS feature, which automatically switches programs as the wearer moves through familiar spaces. For wearers who need extra amplification, the TruLink app also turns the iPhone into an assistive listening device by utilizing the phone's microphone to pick up sounds wearers want to hear.
---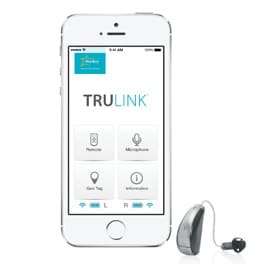 Learn more about the Starkey Halo 2
Starkey Z Series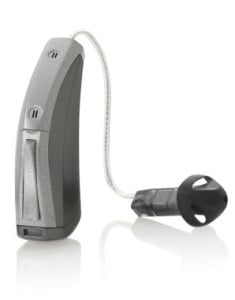 The Z Series is Starkey's latest line of wireless hearing aids, featuring BluWave 4.0, a new operating system that provides wearers with a natural listening experience. The Z Series is jam-packed with improved features and technology: speech recognition in noisy environments; loud sounds made more comfortable; acuity directionality to hone in specific sounds; feedback cancellation to eliminate whistling and buzzing; and a high sound quality that is distortion-free. With the SurfLink Mobile, Media, and Remote apps, wearers are able to control the programs and volume on their hearing aids through their mobile devices. All Z Series hearing aids are covered with HydraShield, a nano-coating that repels water, earwax, and oils. The Z Series is available in 10 models, worn in a variety of styles: behind-the-ear, in-the-ear, receiver-in-canal, completely-in-canal, and invisible-in-canal. There are multiple models of each style available to meet wearer preferences and hearing needs.
Other Features and Styles
Starkey has a large collection of hearing aids, all fully customizable to wearer preference. Styles available include invisible, receiver-in-canal, completely-in-canal, behind-the-ear, and in-the-ear. Additionally, Starkey offers tinnitus treatment with the Multiflex Tinnitus Technology, which is available in the micro receiver-in-canal model of the Z Series. The Multiflex Tinnitus Technology provides all-day relief with customizable, comforting sounds and tones to soothe the symptoms of tinnitus. The Halo is available in receiver-in-canal and behind-the-ear styles. For first time hearing aid wearers or people new to hearing amplification technology, Starkey offers a line of hearing amplifiers that may be worn invisibly.
Well, I certainly didn't think I really needed hearing aids, but my daughter and doctor thought it would be a good idea. After only three adjustment visits and some experimenting on my own I am convinced, my hearing is much more comfortable! The expert fitting by Norm Gibson and the skillful adjusting by Starkey's audiologist have improved the quality of my daily life. My doctor and daughter were correct. Thanks!Doug K.

After a military career of 38 years of working on jet aircraft, my hearing loss was severe. About a year after retiring, I felt it necessary to do something about my hearing loss. Mark Butler gave me a free hearing exam and determined the best hearing aids for my condition. Mark selected a set of Starkey RIC,3 Series i110 hearing aids. This model has 4 program settings and 5 volume settings necessary for multiple environmental sound conditions. Example: Program 1 is for every day listening and conversation; Program 4 is for loud conditions, such as mowing the lawn, or working under the hood of the car, where you don't want to amplify noise. A simple click changes the program without having to remove the hearing aid. Program 3 is used in conjunction with the television transmitter in which the sound goes directly to my hearing aids in stereo. This feature allows the television volume to be set for other's comfort level. Volume Settings of 1-5 is an additional benefit. Follow up adjustments were simple and convenient. Mark is extremely patient, thorough and knowledgeable. His patience with the hard of hearing is commendable. In conclusion, I would like to add that now "I can hear a flea fart"!!Bill B.
Interested in Starkey Hearing Aids?
Our specialists are experts at helping you find the right hearing solution for you. Schedule a FREE hearing test and consultation at one of our over 50 locations by calling (888) 230-0875
Find a Location Near You