---
Phonak Hearing Aids know just how much good hearing affects quality of life. They strive to create hearing solutions that allow people to thrive socially and emotionally. Embracing the philosophy of "Well-Hearing," Phonak enables wearers to hear their best in every situation by creating innovative solutions for hearing amplification and protection, alike.
At the forefront of hearing care technology since 1947, Phonak has been responsible for the powerful SuperFront hearing aid in 1978, AudioZoom multi-microphone technology in 1995, and SmartLink—the first Bluetooth-enabled hearing aids—introduced in 2003.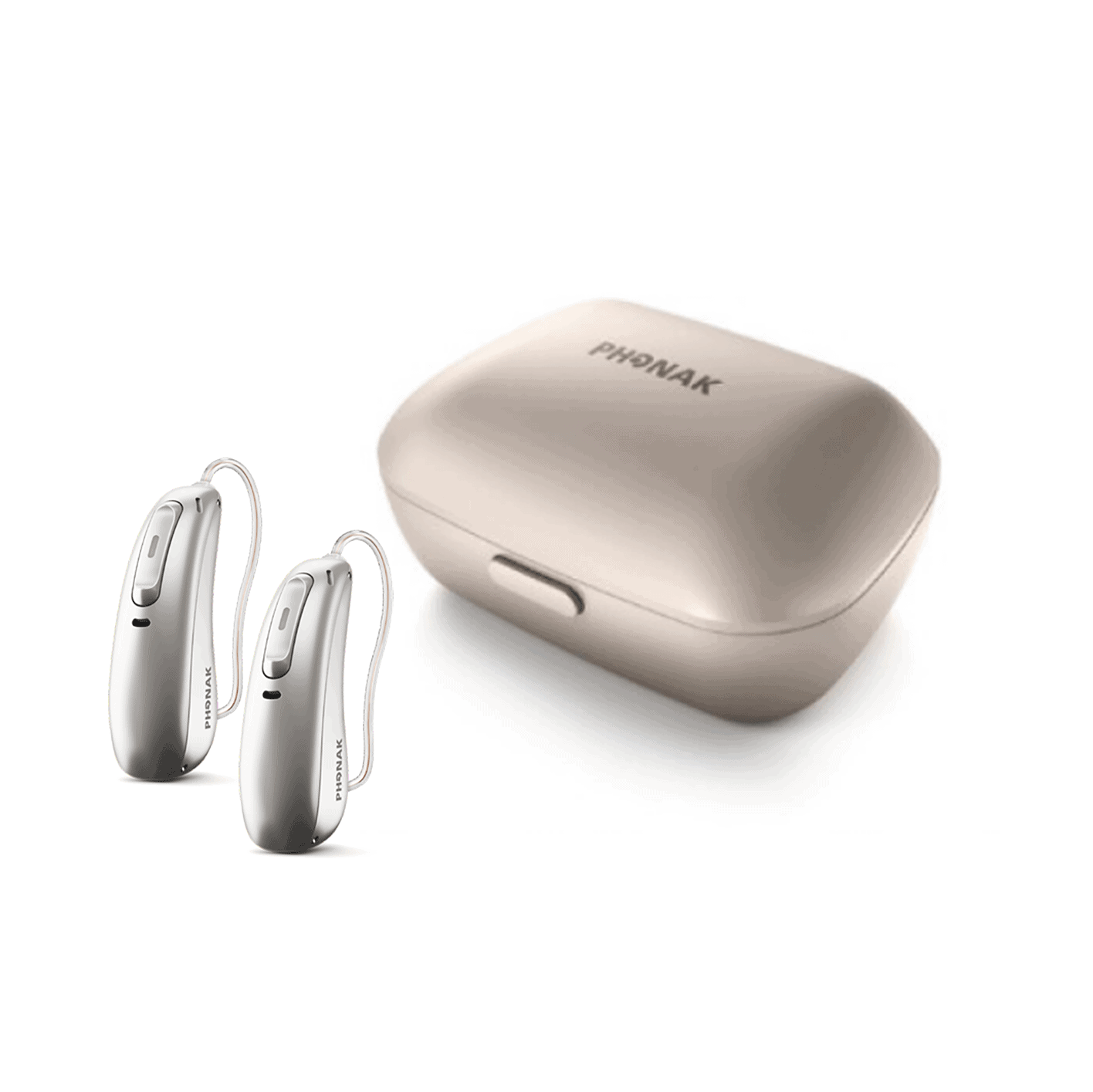 ---
Paradise
Paradise is Phonak's flagship hearing aid. Offered in a RIC (receiver-in-canal) body style available in your choice of 8 colors, Paradise offers major advancements over previous models in sound quality, speech understanding, personalized noise canceling, connectivity, and app functionality. Paradise is compatible with iOS, Android, and other devices via Bluetooth, and is available in rechargeable and even waterproof options. Bluetooth audio is streamed in stereo, so you hear your content exactly the way it was intended. The myPhonak app offers powerful yet intuitive control over a range of features. Paradise is appropriate for hearing loss ranging from mild to profound. Never has there been such a powerful yet flexible platform available to meet such a wide range of hearing needs and lifestyles!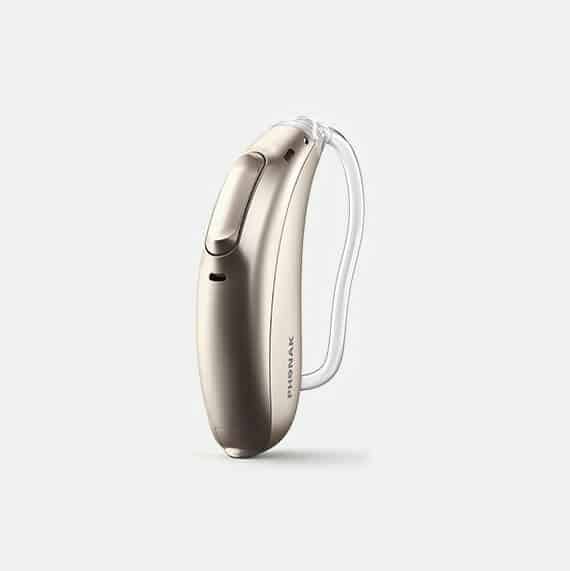 ---
Marvel
A powerful platform in its own right, Phonak Marvel features many of the same connectivity options and features as the Paradise line but is available in a wider range of body styles, including BTE (Bolero), BTE for kids (Sky), BTE with advanced features (Naída), and ITC (Virto).
Marvel provides a rich sound experience, utilizing the AutoSense OS 3.0 technology. This software scans the sonic environment and automatically adapts to provide a personalized listening experience that is custom-tailored for even the most challenging scenarios.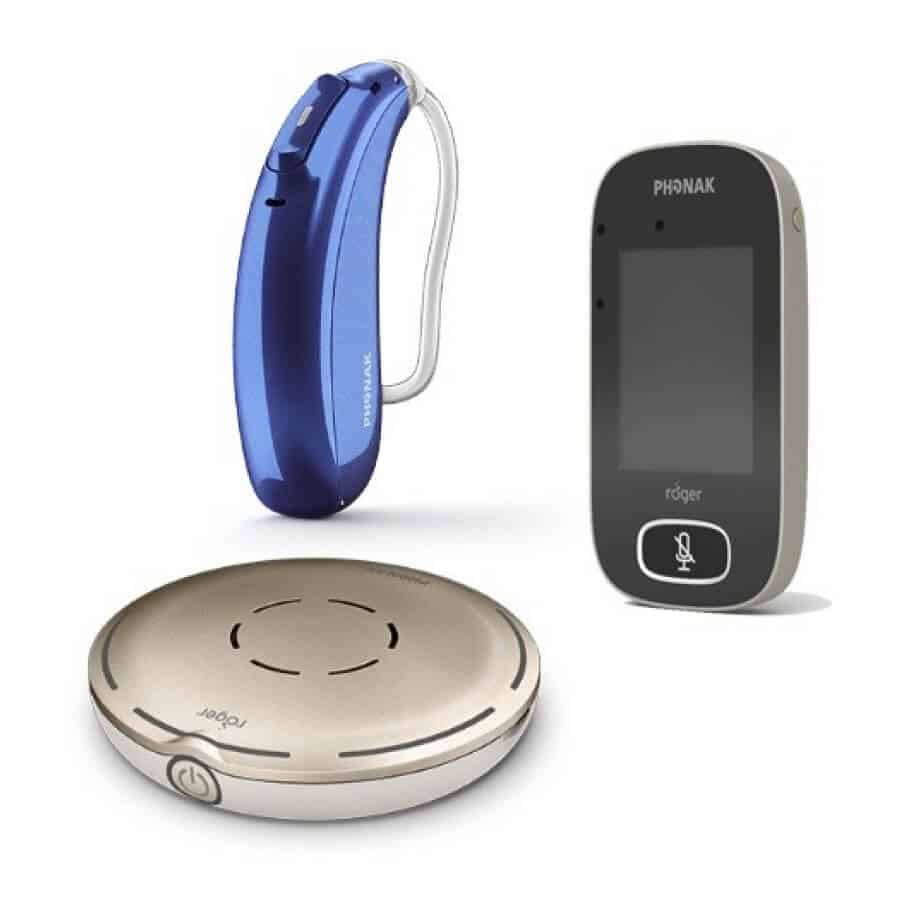 ---
CROS P and Roger Focus
CROS P and Roger Focus are solutions for those with unilateral hearing loss (profound hearing loss on one side only). CROS stands for "Contralateral Routing of Signal." CROS P uses a Paradise hearing aid on the hearing ear and a small, BTE housing with a microphone on the non-hearing ear. The sound from the microphone unit is wirelessly transmitted to the Paradise hearing aid to provide a representation of the sound from the non-hearing ear. This is useful for many people with unilateral hearing loss in more chaotic sonic environments.
Roger Focus is a solution for kids that has been shown to improve understanding of the teacher's voice in classrooms and help reduce distraction in the learning environment. Roger Focus allows your child to adjust volume as needed while limiting access to batteries and increasing water and dust resistance.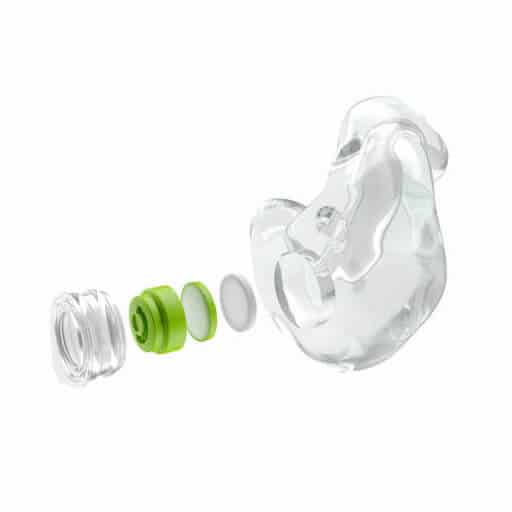 ---
Serenity Choice
Available in a custom-molded option for frequent use and a silicone option for occasional use, Phonak Serenity Choice is a high-end hearing protection option for those with regular hearing protection needs. Serenity Choice's filters cancel noise and loud sound from 9–16 NRR (Noise Reduction Rating - US) or 16–24 SNR (Single Number Rating - EU). But they still allow speech and other relevant sounds to pass through, so you can reduce the noise to a safe level while still maintaining a comfortable awareness of your surroundings and communicating easily. They also ventilate the ear to prevent moisture build-up during periods of prolonged wear.
Lyric - Truly Invisible Hearing Aids
Introduced in 2011 and refined since then, Lyric is the world's smallest hearing aid. Often referred to as the "contact lens of the ear," Lyric is placed deep in the ear canal by an audiologist and worn for up to four months at a time, even while showering or swimming. Appropriate for mild to moderate hearing loss, Lyric is an innovative solution that allows many people to treat their hearing loss while barely having to think about it. Unlike other invisible hearing aids, Lyric is able to reduce background noise and improve high-frequency sound.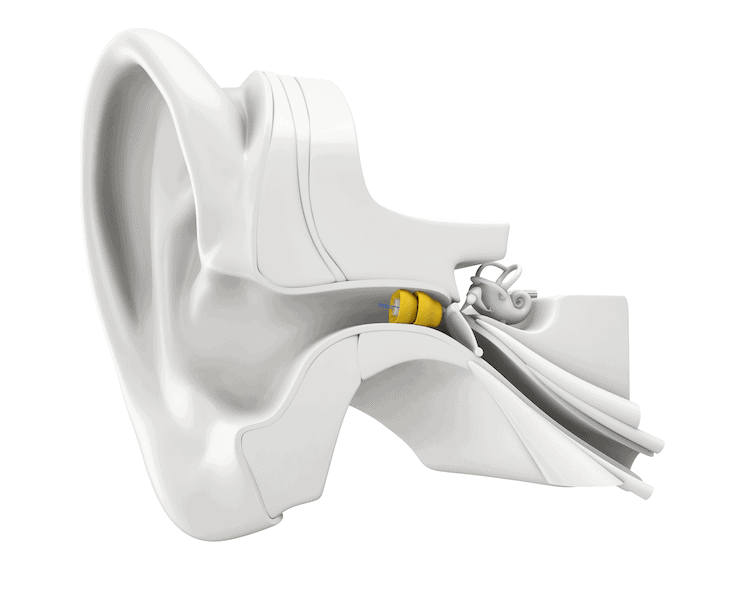 Accessories
Phonak offers a range of accessories to help further improve speech comprehension and listening ability in challenging environments or specific scenarios. While some people may not benefit from accessories, others may appreciate them greatly. Talk to us about which Phonak accessories may be right for you. If you're not sure which ones you need, you can always add them later.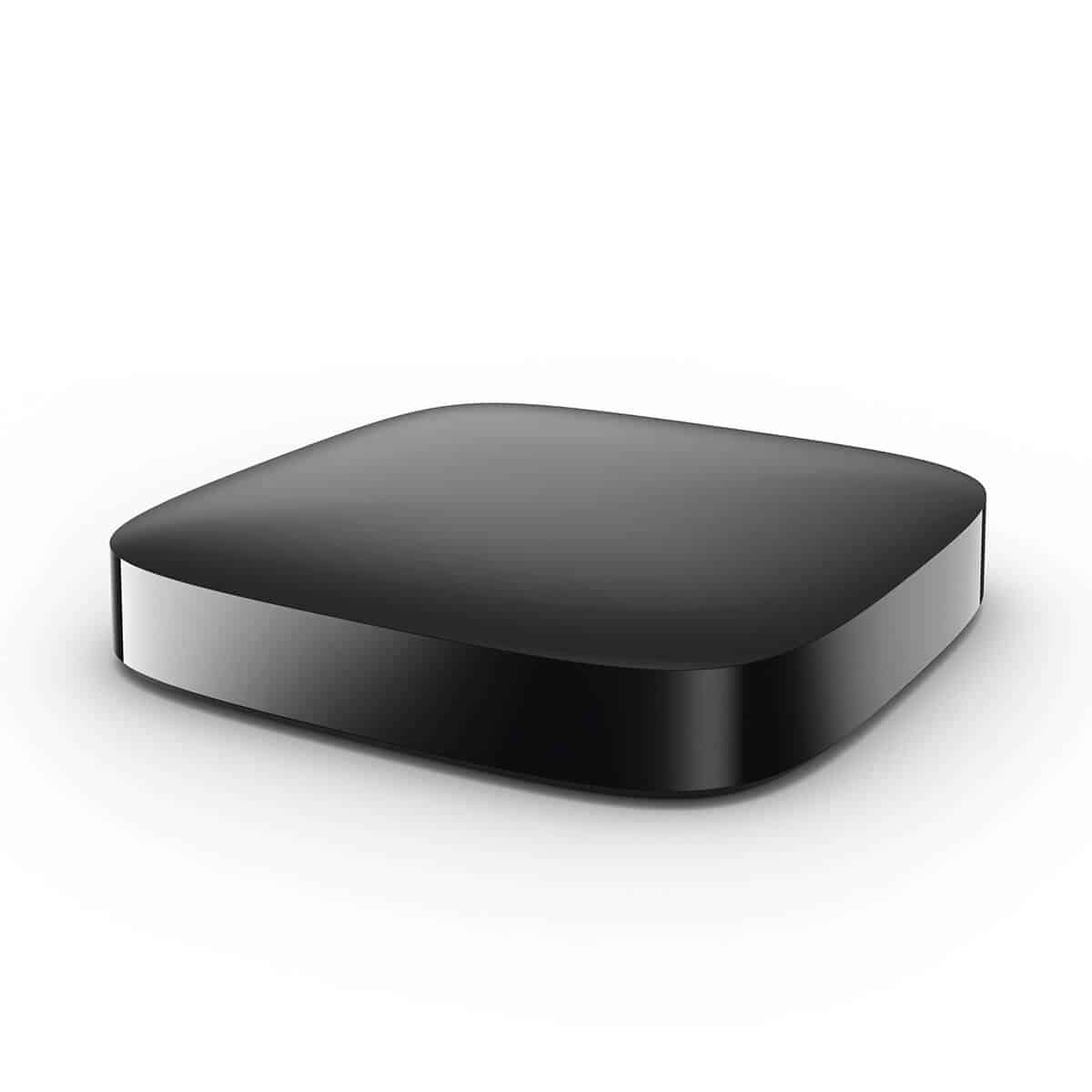 ---
TV Connector
A popular and powerful add-on, the TV Connector connects to your television's or stereo's audio output, then connects wirelessly to your hearing aids via Phonak's AirStream technology. This provides a truly plug-and-play experience for Phonak wearers and allows connection to an unlimited number of Paradise, Marvel, and Audeo B-Direct hearing aids while allowing independent volume control for each wearer.
Interested in Phonak Hearing Devices?
Our specialists are experts at helping you find the right hearing solution for you. Schedule a FREE hearing test and consultation at one of our over 50 locations by calling (888) 230-0875
Find a Location Near You