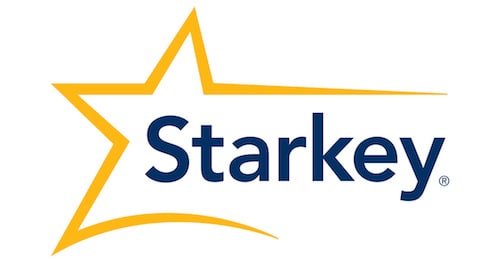 Starkey Muse
Made for life.
My Hearing Centers is proud to announce that we now carry Muse wireless hearing aids from Starkey Hearing Technologies, the most high-tech hearing aids available on the market today.
For those who are new to hearing aids, Muse gradually adjusts its own settings to help you become familiar with the new sounds you will hear. They process sounds in a unique way, which helps significantly speed up the transition period you will experience when wearing hearing aids for the first time.
Experience music and conversations in a whole new way.
Muse was developed with input from professional musicians to help provide the best possible experience when listening to music. Muse's feedback cancellation system and sound comfort technology help you hear clearly by eliminating annoying feedback, clarifying soft sounds, and diminishing distortion on loud sounds. Music sounds richer and clearer thanks to a higher sampling rate, extending Muse's bandwidth up to 10kHz.
Enjoying a conversation in a loud environment becomes easier to deal with thanks to Acuity™ Directionality and Speech Shift. Muse can also provide relief for those who suffer from tinnitus or have hearing loss in only one ear.
Perhaps the best feature of wireless hearing aids their streaming capabilities. You can listen to music, television, and even phone calls on Muse wireless hearing aids. Simply pair them with Starkey's SurfLink Mobile accessories. SurfLink is a convenient device functions as a hearing aid remote, cell phone transmitter, assistive listening device, and media streamer.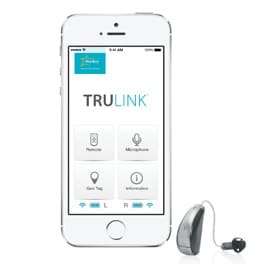 These amazing features are all protected by the Surface NanoShield system, which repels moisture and wax to ensure peak performance, dependability, and durability.
The best that modern hearing technology has to offer.
Muse features the most advanced hearing technology currently available, which solves many common problems that come with some hearing aids. Each Muse hearing aid is powered by Starkey's new Synergy platform which works with Acuity OS, Starkey's new operating system. Because of this technology, Muse can simultaneously process, classify and adapt a variety of sounds, allowing for a richer, crisper hearing experience in all situations. The new Synergy platform has five times more processing power than its predecessors, and also features channel processing with up to 24 channel adjustment, an expanded dynamic range, and Starkey's drop-free 900sync wireless technology.

Interested in Starkey Hearing Aids?
Our specialists are experts at helping you find the right hearing solution for you. Schedule a FREE hearing test and consultation at one of our over 50 locations by calling (877) 330-2920.
Find a location near you