Replicating Nature.
Signia Nx, the world's most advanced hearing aid platform, delivers unsurpassed first fit acceptance by combining uncompromised audibility with a natural sounding own voice.
Find a location MHC near you!
Clinically Proven better-than-normal hearing in difficult environments.
3 Components to Effortless Listening
1
Effective
Noise Reduction
2
Narrow-Band
Directionality
The world's first natural own voice solution.

Signia Nx, the world's most advanced hearing aid platform, provides the industry's first genuine solution to the own voice issue with uncompromised audibility and speech understanding in noise.
Superior hearing plus Bluetooth.

Only Signia hearing aids combine the most advanced connectivity technologies to deliver a natural-sounding own voice and uncompromised audibility with direct streaming. Thanks to its unrivaled energy efficiency, Signia offers the industry's only wireless system combining Bluetooth® and Ultra HD e2e.
The most advanced soundscape processing in the industry.

Beyond the wearer's experience of a natural own voice, Ultra HD e2e also powers binaural beam-forming technology to provide clear speech understanding and a natural impression in even the loudest situations.
[[[["field9","equal_to","Arizona"]],[["show_fields","field13"]],"and"],[[["field9","equal_to","Utah"]],[["show_fields","field21"]],"and"],[[["field9","equal_to","California"]],[["show_fields","field17"]],"and"],[[["field9","equal_to","Nevada"]],[["show_fields","field20"]],"and"],[[["field9","equal_to","Oregon"]],[["show_fields","field18"]],"and"],[[["field9","equal_to","Wyoming"]],[["show_fields","field14"]],"and"],[[["field9","equal_to","Idaho"]],[["show_fields","field19"]],"and"],[[["field28","equal_to","EU"]],[["redirect_to",null,"https:\/\/myhearingcenters.com\/thank-you-eu\/"],["show_fields","field29"]],"and"]]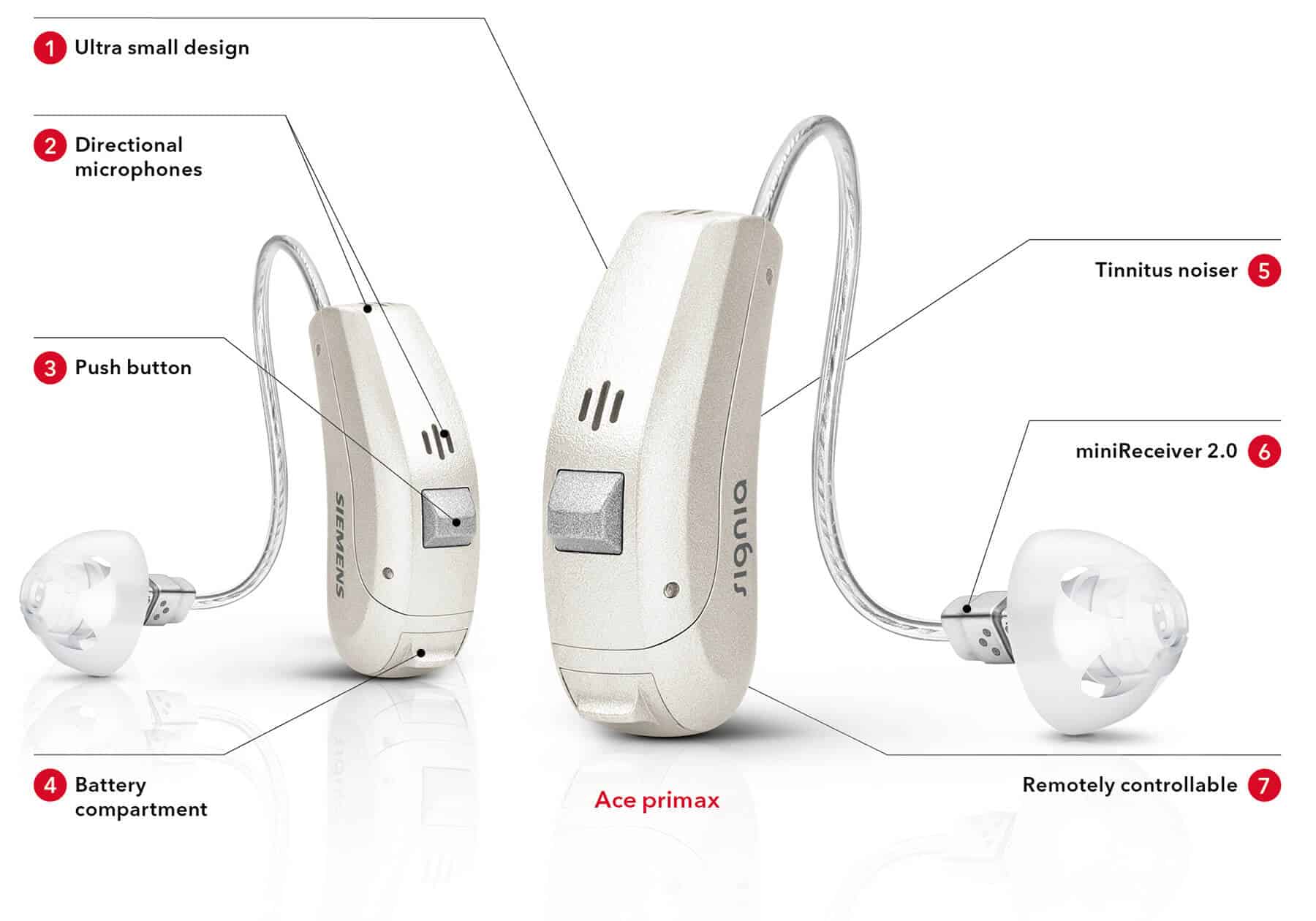 Signia Primax Hearing Aids
Signia, the latest brand by Sivantos, builds hearing aids with the goal of being more natural-sounding products for the hearing impaired. After launching the Siemens Micon and Binax products, they've recently done it again with the introduction of Signia Primax. The Primax hearing system allows wearers to expend less effort by combining individual preferences with the perfectly-crafted balance of sound quality and audibility. No more straining to hear voices and exerting effort to continue a conversation.
Learn More About Primax Here
Speechmaster -Less Effort Needed to Hear Better
Trying to hear others in noisy environments can be exhausting, especially for those with hearing loss. SpeechMaster, an important feature in Primax, helps to address those challenging environments and make it easier and less tiring to hear. Speechmaster steers amplification to the dominant source of speech, while reducing background noise at the same time. SpeechMaster's algorithms helps deliver unparalleled sound quality, finally making hearing truly effortless. Using electroencephalographic (EEG), they were able to test patients with Primax and clinically prove that they were able to listen with less effort. Enjoy clear conversations with the Siemens Primax with SpeechMaster.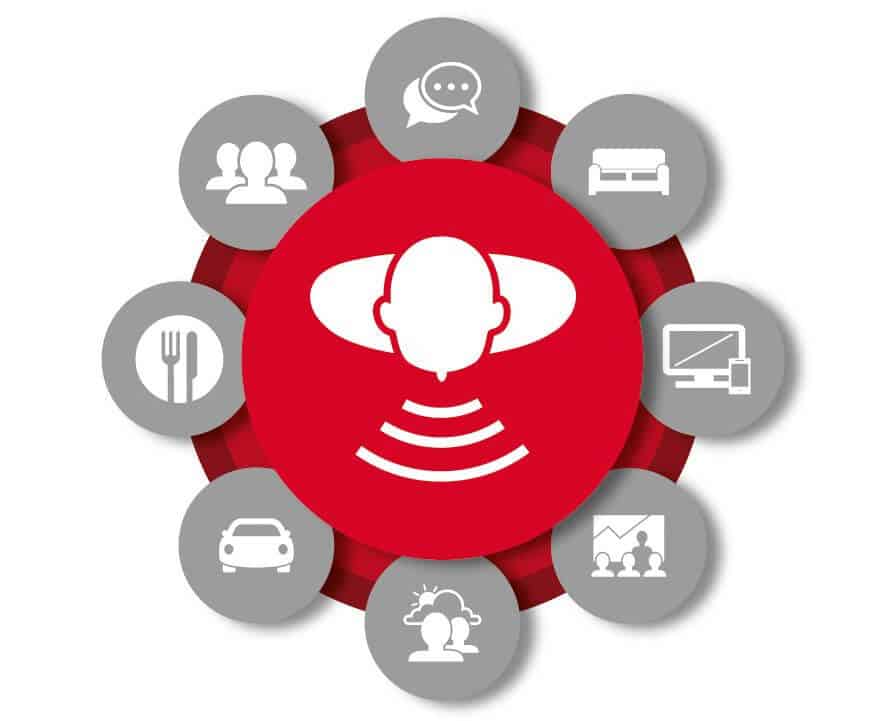 Signia Primax Review
Watch An Expert Review of Primax
HD Music – Hear Music Like Never Before!
HDMusic uses innovative 12kHz extended bandwidth technology to create an unparalleled music listening experience for the user. With HDMusic, the wearer can feel confident they are getting the best sound possible, whether at a live concert or listening to music at home.
Twin Phone – Effortless Binaural Hearing
TwinPhone is a powerful solution for hearing aid users, as it allows for binaural hearing during a telephone conversation. Wearers can hold the phone to one ear and get the amplified signal sent to the other ear.
EchoShield – Reduce the Reverberation
EchoShield helps with comfort and sound quality by reducing sound reflections and reverberation. Lectures, church sermons and museums are places where EchoShield will benefit the hearing aid wearer.
Available Performance Levels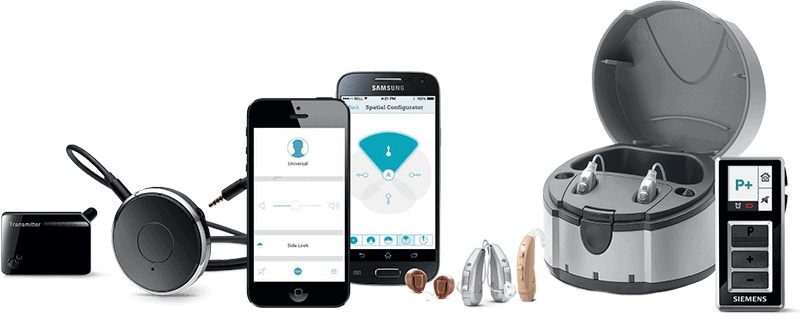 Compatible Apps & Accessories
easyTek
touchControl App
easyTek App
VoiceLink