Hearing Ambassadors Club Referral Program
How It Works:
For every person you refer who purchases hearing aids through My Hearing Centers, you will receive a $100 Amazon gift card. There is no limit as to how many you can earn. Your friend or family member will also receive $100 off their new set of hearing aids. In addition, each time you refer a loved one, regardless of the outcome, you will be entered to win quarterly prizes valued between $250 - $2,000!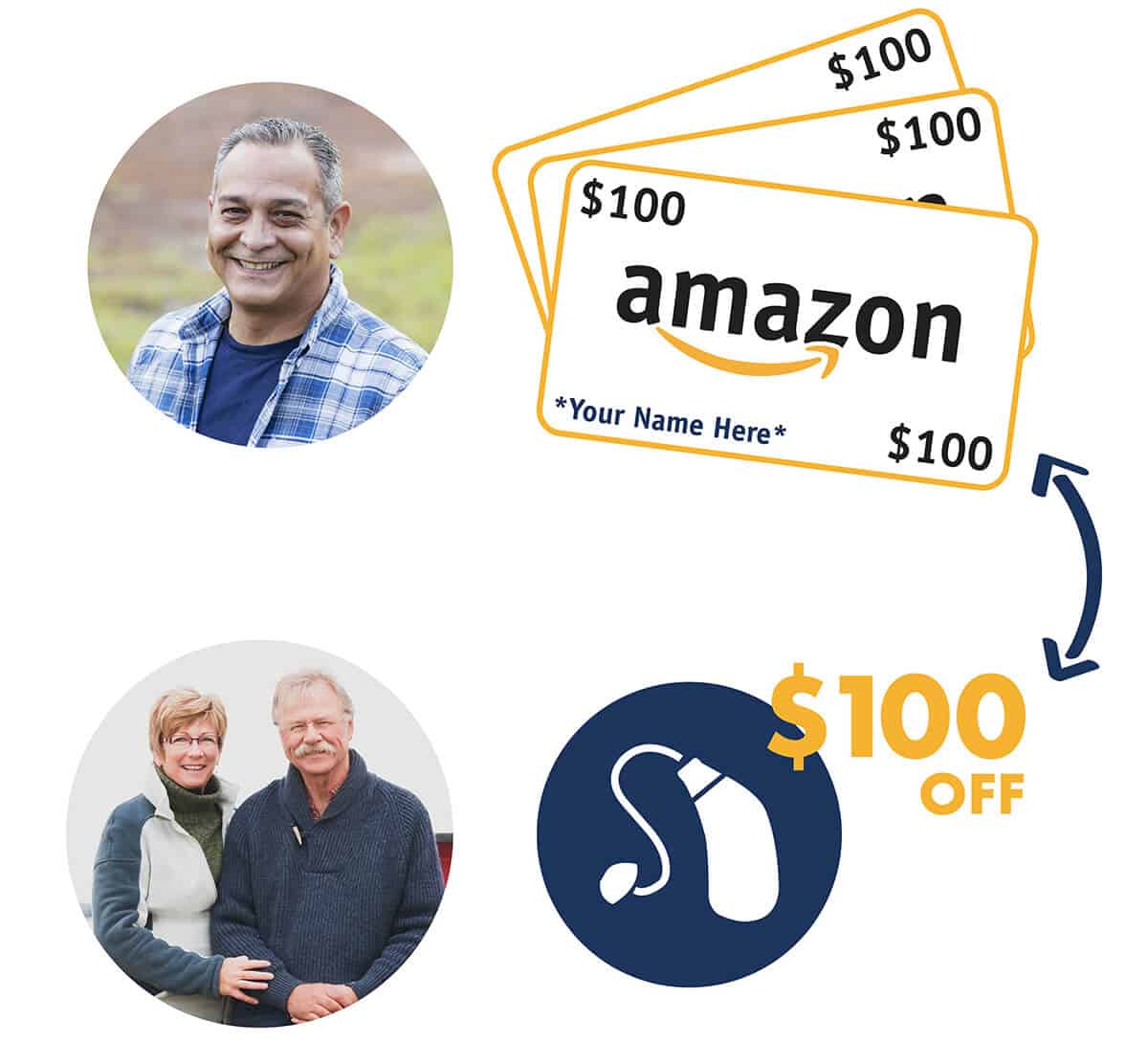 Simply fill out the online form on this page, or fill out the referral slip
HERE
and bring it to one of our office locations.
If you have any questions concerning the Hearing Ambassadors Club, feel free to reach out to us
HERE
.
*Referral Program excludes CA.
Referral Form
Find a Location Near You
We have over 100 locations in 9 states. We'd love to hear from you and help you or a loved one on the path to better hearing.
Find a Location Near You