Hearing Aid Styles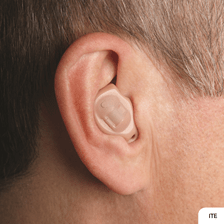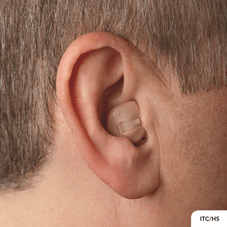 ITE Hearing Aids
In-the-ear hearing aids sit in the shell of the ear, with all parts contained in one component. There are many different kinds of ITE hearing aids, including in-the-canal and completely-in-canal.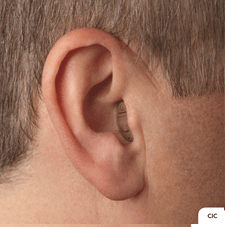 CIC and ITC Hearing Aids
In-the-canal and completely-in-canal hearing aids fit partly or completely in the ear canal. As the smallest hearing aids, they provide discreetness, but they may be difficult to remove for less dexterous wearers.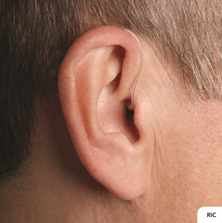 BTE Hearing Aids
Behind-the-ear hearing aids are made of several different parts. The electronic components are housed in a component that rests behind the ear, while a thin, plastic tubing feeds sound into the ear canal. BTE hearing aids treat mild to moderate hearing loss and are discreet in style.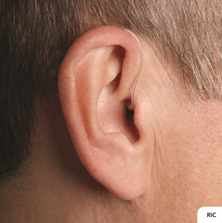 RIC Hearing Aids
Receiver-in-canal hearing aids are similar to BTE in appearance, but differ in that the speaker of the hearing aid is placed inside the ear canal. The plastic tubing in RIC hearing aids contain electrical wires. These also treat many different degrees of hearing loss.
I'm so glad I found My Hearing Centers. They offer wonderful service and fine products to choose from. My hearing technician is very capable and a joy to be with. I look forward to each appointment. And of course, my hearing aids are still working great!Martha S.

I wish to express to you my appreciation for improving my hearing aids. My hearing aids now provide me with much better audio and clarity of voice and tone. Please be assured that I will and have recommended your service. Sincerely yours,Michelle G.
---
Our specialists are experts at helping you find the right hearing solution for you. Schedule a FREE hearing test and consultation at one of our over 50 locations by calling
(888) 230-0875
Find a Location Near You
---