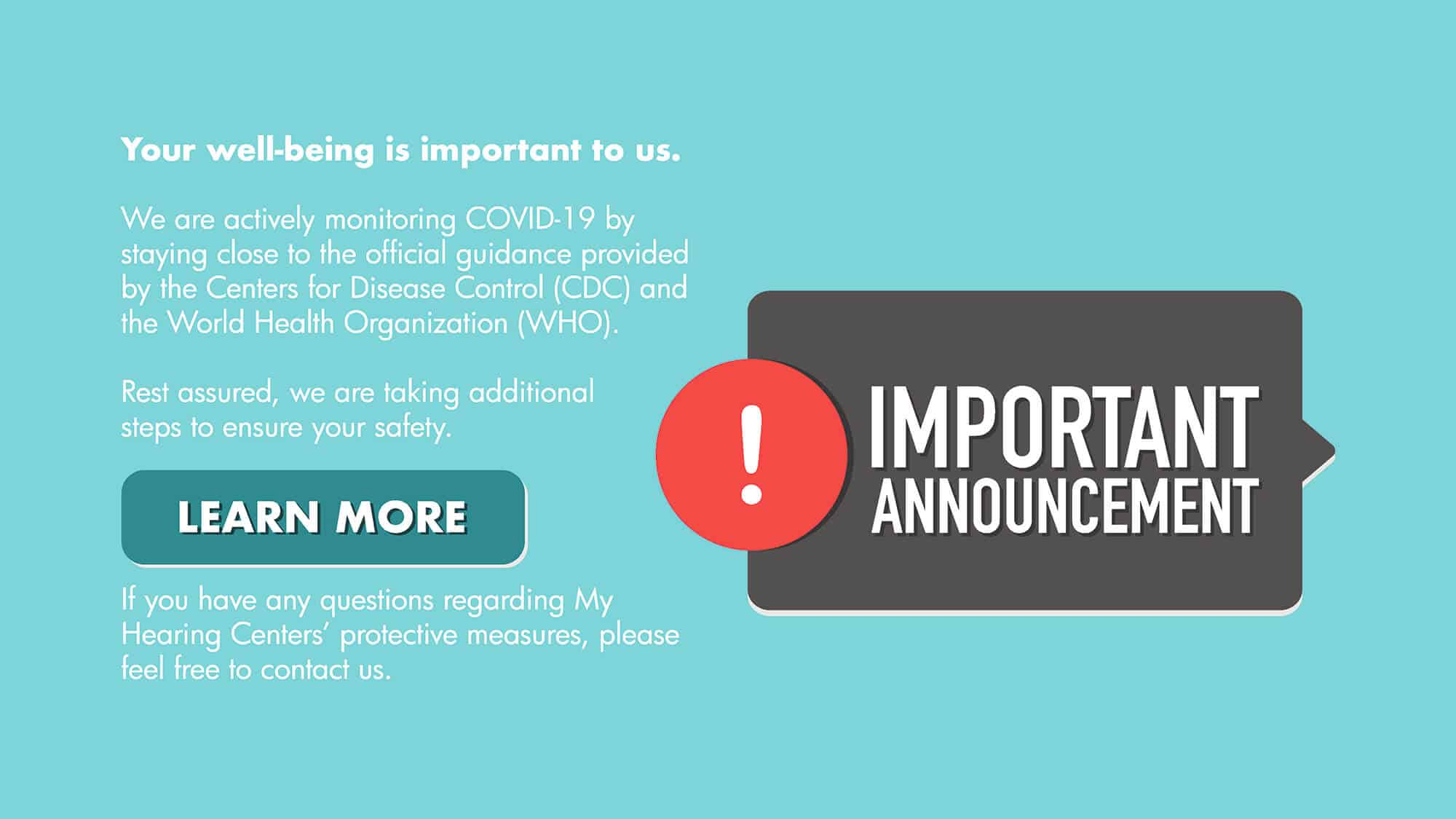 My Hearing Centers is comprised of seasoned hearing professionals. With over 100 offices in several states, MHC continues to grow faster than any hearing practice in the Western United States.
Slide 1
"Your company saved me from a world of silence. I was missing so much. But thanks to you I am part of the world again. Again, thank you very much. I wish my daughter could be so lucky. She's only 52 and is very deaf. I gave her my late husband's hearing aids, but they don't fit properly. But she can hear a bit more than she could. Thank you very much."
Slide 2
"I love my new hearing aids! (Siemens Mi5's with Minitek) I can hear so much better and I love that the sound comes directly to my ears. (Minitek Bluetooth feature) Thank you!"
Slide 3
"I was most fortunate to have gone to Dr. Tad Bergen. Because of age-related hearing loss, I needed help…immediately. Dr. Tad not only alleviated my problem, but has been patiently and kindly working with me…adjusting and tweeking my hearing aid to my absolute satisfaction. Thank you, Dr. Tad, for you highly professional and compassionate care to a senior in need."
Slide 4
"Just wanted to let you know how much I appreciate your professionalism and personal attention in the weeks since I got my hearing aids. You took the time to explain to me in a way I could understand the physiology of my loss of hearing and show me how we could improve it. I really appreciate your "bedside manner" and helpful assistance. My life has truly gotten better since. Thanks Again."
Slide 5
"Dear Brandon, I enjoyed your presentation at the Ear School today. You are well informed and knowledgeable on hearing loss. I was pleased my friend Jan joined me as she is having hearing problems. She too learned new information. Every one from "My Hearing Centers" have been pleasant and helpful since I received the postcard in the mail. Thank you also for the lovely lunch. I am learning more about hearing loss since I joined the HLAA West Valley Chapter. I am impressed with all you told us today. I will call for an appointment."
Slide 6
"I knew nothing about My Hearing Centers and didn't know what to expect when I went for my initial appointment. I was surprised at the knowledge, skills, and equipment I experienced. I now feel confident with my visits to MHC and would tell anyone I know looking for hearing evaluations about My Hearing Centers."