Hearing Aids and Hearing Tests in Ventura, CA
---
We offer hearing tests, hearing aid repair and hearing aids from the leading manufacturers. Brands offered in Ventura include Siemens, Starkey, Oticon, Widex, Resound, Unitron and Phonak.
---
Contact
Address 3875 Telegraph Rd., Suite B
City, State, ZIP Ventura, CA 93003
Phone # (805) 804-5651
Hours
Tuesday & Thursday9:30am – 5:30pm
Directions
North side of Telegraph Rd.
Contact the Ventura Office
[[[["field9","equal_to","Arizona"]],[["show_fields","field13"]],"and"],[[["field9","equal_to","Utah"]],[["show_fields","field21"]],"and"],[[["field9","equal_to","California"]],[["show_fields","field17"]],"and"],[[["field9","equal_to","Nevada"]],[["show_fields","field20"]],"and"],[[["field9","equal_to","Oregon"]],[["show_fields","field18"]],"and"],[[["field9","equal_to","Wyoming"]],[["show_fields","field14"]],"and"],[[["field9","equal_to","Idaho"]],[["show_fields","field19"]],"and"],[[["field29","equal_to","EU"]],[["redirect_to",null,"https:\/\/myhearingcenters.com\/thank-you-eu\/"],["show_fields","field30"]],"and"]]
More About our Ventura Office
---
---
David Olson
For over 20 years, it has been my passion to help people hear and understand at their best. As a hearing-impaired person and one who wears hearing aids, I can completely relate to those people who also suffer with hearing loss. When I am not at work I enjoy spending time with family, surfing, or playing a round of golf.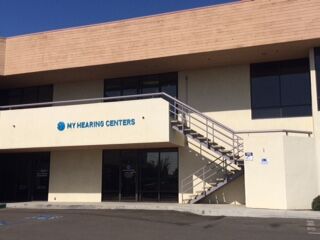 ---
My Hearing Centers now has an office in the great city of Ventura, CA. The Ventura office is located at 3875 Telegraph Road Suite B. Our center in Ventura offers patients the best hearing aid services and products on the market that will help you improve your quality of life through better hearing. In addition to offering cutting edge services and products, we have an outstanding staff that cares about our patients and will treat you with great care and help you every step of the way throughout your experience with My Hearing Centers. We hire the most qualified hearing professionals in the industry, this way we can more fully provide our patients with a recommendation for their specific hearing loss, in depth hearing evaluations, and the most cutting edge hearing aid technology on the market. At My Hearing Centers we are more than happy to answer any questions or concerns you may have while giving you the great patient care you deserve.
If you have even the slightest concern that you may have any hearing problems, please call our office and make an appointment. Our hearing professionals will conduct a free hearing screening and provide you with recommendations for your specific type of hearing loss. We will suggest the best possible remedy to help your hearing problems and set you on track to enjoying life more fully.
We love interacting with our patients while also enhancing their quality of life through our quality products and service, all at an affordable price. Our mission is to not let anyone's hearing loss continue to affect them from fully enjoying their life. Please contact our Ventura office today to schedule a complimentary evaluation.
In addition to our great services we have created the following incentives to offer our patients:
The most cutting edge hearing technologies available today.
2 to 3 year complete service warranty with damage and loss coverage on nearly all hearing aids.
Risk-free 45 day adjustment period.
Free in-office cleanings, repairs and adjustments.
Free annual hearing evaluation.
Variety of insurances accepted.
Hearing Aids Offered in Ventura
---
Popular Places Near Ventura
Los Padres National Forest
Surfer's Point at Ventura County Fairgrounds
Ventura Pier
Facts about Ventura
Ventura's official name is City of San Buenaventura
part of the city stretches along the Ventura River
Patagonia clothing company is located in Ventura
My Hearing Centers
3875 Telegraph Road Suite B
Ventura
,
CA
93003
Phone:
805-804-5651