Hearing Aids and Hearing Tests in Torrance, CA (South Bay)
---
We offer hearing tests, hearing aid repair and hearing aids from the leading manufacturers. Brands offered in Torrance include Siemens, Starkey, Oticon, Widex, Resound, Unitron and Phonak.
Contact
Address 3701 SkyPark Drive, Suite 150
City, State, ZIP Torrance, CA 90505
Phone # (310) 651-8741
Hours
Monday – Friday 8am – 4pm
Directions
A cross street is Hawthorne Blvd, we are in the same parking lot as the MRI center and Digestive Care Consultants.
Contact the Torrance Office
[[[["field9","equal_to","Arizona"]],[["show_fields","field13"]],"and"],[[["field9","equal_to","Utah"]],[["show_fields","field21"]],"and"],[[["field9","equal_to","California"]],[["show_fields","field17"]],"and"],[[["field9","equal_to","Nevada"]],[["show_fields","field20"]],"and"],[[["field9","equal_to","Oregon"]],[["show_fields","field18"]],"and"],[[["field9","equal_to","Wyoming"]],[["show_fields","field14"]],"and"],[[["field9","equal_to","Idaho"]],[["show_fields","field19"]],"and"],[[["field29","equal_to","EU"]],[["redirect_to",null,"https:\/\/myhearingcenters.com\/thank-you-eu\/"],["show_fields","field30"]],"and"]]
More About Our Torrance Office
---
---
Julie Nielsen, H.A.D.
Hearing Instrument Specialist
License: HA8006
Schooling: Bachelor of Science
Training: Licensed Hearing Aid Dispenser
As a CA state licensed hearing aid dispenser, Julie improves the quality of life for her patients by rehabilitating hearing. She stays informed on the latest technology for hearing devices and focuses on superior patient care. Julie is passionate about improving communication and understanding within families and her focus is early detection and treatment of hearing loss.
Julie lives in the Torrance community and when she is not seeing patients she enjoys spending time with her little boy David.
Julie has her Bachelors of Science from the University of Illinois at Urbana- Champaign.
---
---
"I have been using hearing aids for about 20 years. Julie Nielsen is the most competent and accommodating person I have encountered in your industry. I have and will continue to recommend her to my friends. Billie, the lady who makes the appointments, and who may be the office manager, rates the same as Julie. I will use your company because of them."
---
About My Hearing Centers of Torrance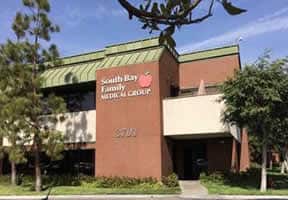 My Hearing Centers of Torrance, California is located at 3701 SkyPark Drive in Suite #150. Our center in Torrance offers patients the best hearing aid services and products on the market that will help you improve your quality of life through better hearing. In addition to offering cutting edge services and products, we have an outstanding staff that cares about our patients and will treat you with great care and help you every step of the way throughout your experience with My Hearing Centers. We hire the most qualified hearing professionals in the industry, this way we can more fully provide our patients with a recommendation for their specific hearing loss, in depth hearing evaluations, and the most cutting edge hearing aid technology on the market. At My Hearing Centers we are more than happy to answer any questions or concerns you may have while giving you the great patient care you deserve.
If you have even the slightest concern that you may have any hearing problems, please call our office and make an appointment. Our hearing professionals will conduct a free hearing screening and provide you with recommendations for your specific type of hearing loss. We will suggest the best possible remedy to help your hearing problems and set you on track to enjoying life more fully.
We love interacting with our patients while also enhancing their quality of life through our quality products and service, all at an affordable price. Our mission is to not let anyone's hearing loss continue to affect them from fully enjoying their life. Please contact our Torrance office today to schedule a complimentary evaluation.
In addition to our great services we have created the following incentives to offer our patients:
The most cutting edge hearing technologies available today.
2 to 3 year complete service warranty with damage and loss coverage on nearly all hearing aids.
Risk-free 45 day adjustment period.
Free in-office cleanings, repairs and adjustments.
Free annual hearing evaluation.
Variety of insurances accepted.
---
Hearing Aids Offered in Torrance
---
Popular Places Near Torrance
Del Amo Fashion Center
Torrance Cultural Arts Center
Southern California Live Steamers Miniature Railroad
Marvin Braude Bike Trail
Facts about Torrance
Torrance is located in the South Bay region of Los Angeles
Home of US Headquarters of American Honda Motor Company
My Hearing Centers
3701 SkyPark Drive Suite 150
Torrance
,
CA
90505
Phone:
310-651-8741