Hearing Aids and Hearing Tests in Rock Springs, WY
Contact
Address 1977 Dewar Drive, Suite E
City, State, ZIP Rock Springs, WY  82901
Phone (307) 212-3234
Hours of Operation
Monday9am – 5pm
Thursday9am – 5pm
Friday9am – 5pm
Directions
My Hearing Centers in Rock Springs is located in the Rock Springs III Plaza in between Wendy's and The Hampton Inn Hotel.
Contact the Rock Springs Location
[[[["field9","equal_to","Arizona"]],[["show_fields","field13"]],"and"],[[["field9","equal_to","Utah"]],[["show_fields","field21"]],"and"],[[["field9","equal_to","California"]],[["show_fields","field17"]],"and"],[[["field9","equal_to","Nevada"]],[["show_fields","field20"]],"and"],[[["field9","equal_to","Oregon"]],[["show_fields","field18"]],"and"],[[["field9","equal_to","Wyoming"]],[["show_fields","field14"]],"and"],[[["field9","equal_to","Idaho"]],[["show_fields","field19"]],"and"],[[["field29","equal_to","EU"]],[["redirect_to",null,"https:\/\/myhearingcenters.com\/thank-you-eu\/"],["show_fields","field30"]],"and"]]
About Our Rock Springs Office
Rock Springs, WY is now home to a new My Hearing Centers location located at 1977 Dewar Drive, Suite E. Our Rock Springs office provides patients with the highest quality hearing aid services and products on the market. Our goal is to help you improve your quality of life through better hearing. Not only do we provide cutting edge hearing aid products and services, we also have an outstanding staff that cares about our patients and will provide you with the best care in the industry.
Our staff is here to make sure your experience with My Hearing Centers is comfortable and you what you need to hear better. We make sure to our hearing professionals are the most qualified and educated in the industry, this way we are sure that we are providing the highest quality service to our patients. Our hearing professionals offer our patients a recommendation for their specific hearing loss, in depth hearing evaluations, and the best technology available. At our Rock Springs, WY office we are more than happy to answer any questions or concerns you may have while giving you the greatest patient care in the market.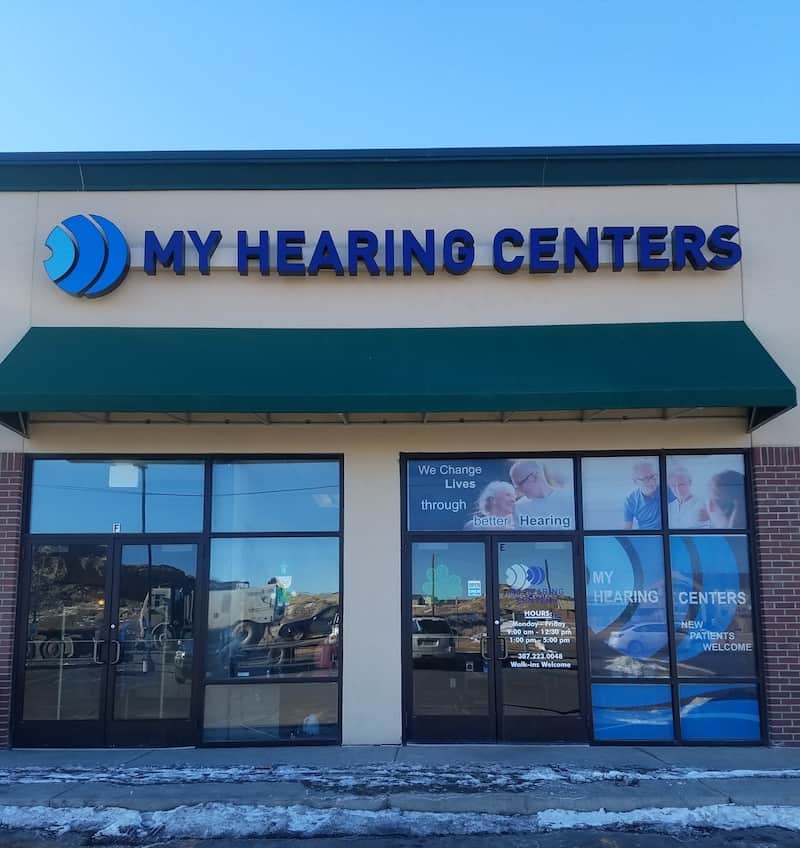 ---
Please call or visit our office if you have any concerns about your hearing, our great staff can answer any questions and help you to set an appointment for your complimentary hearing test. Your free screening will be done by one of our skilled hearing professionals. Our professionals will offer you a suggestion for the best possible remedy to help your hearing problems and help you to hear better.
All of our services have a very affordable price, we love interacting with our patients and helping them to enhance their quality life through the products and services we offer. It is important to us to educate as many people as possible throughout the Rock Springs are as possible. Please contact our Rock Springs office to schedule your free hearing test today.
Contact the Rock Springs Location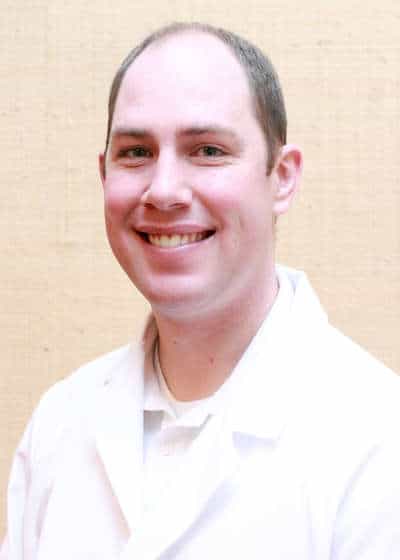 Mark McOmie, Au.D., Doctor of Audiology
Dr. McOmie is a native of Utah and grew up in Bountiful, he is the oldest of 5 kids. He went to Bountiful High school where he graduated in 2001. 
He attended Weber State for a year and a half before finishing his undergraduate degree in Communication Disorders and Deaf Education at Utah State. He went on to earn his doctorate degree in Audiology at the University of Cincinnati. He met his beautiful wife, Laurissa, while doing his residency in Arlington, VA in January of 2014. Dr. McOmie moved to Rock Springs in May of 2014 to start an office for My Hearing Centers. Laurissa joined him after they were married that September. They now have two beautiful daughters. 
He loves spending time with his family and never likes being away from them. He loves working on his home, doing wood projects, reading and watching movies with his wife. He also has a passion for the great outdoors and loves archery hunting, fishing, and skiing. 
---
In addition to our great services we have created the following incentives to offer our patients:
The most cutting edge hearing technologies available today.

2 to 3 year complete service warranty with damage and loss coverage on nearly all hearing aids.

Risk-free 30 day adjustment period.

Free in-office cleanings, repairs and adjustments.

Free annual hearing evaluation.

Variety of insurances accepted.
---
Facts about Rock Springs
Located in Sweetwater County
Rock Springs has many oil and natural gas wells
Known as home of 56 Nationalities, due to diversity of coal miners
Popular Places Near Rock Springs
Killpecker Sand Dunes
Muddy Creek Historic Byway
---

Call (307) 212-3234 to schedule your appointment TODAY!