Hearing Aids and Hearing Tests in Pinedale, WY
Contact
Address 425 E Magnolia St.
City, State, ZIP Pinedale, WY 82941
Phone (307) 212-3222
Hours of Operation
Please call us for hours.
Directions
For Directions, please call our office.
Contact the Pinedale Location
[[[["field9","equal_to","Arizona"]],[["show_fields","field13"]],"and"],[[["field9","equal_to","Utah"]],[["show_fields","field21"]],"and"],[[["field9","equal_to","California"]],[["show_fields","field17"]],"and"],[[["field9","equal_to","Nevada"]],[["show_fields","field20"]],"and"],[[["field9","equal_to","Oregon"]],[["show_fields","field18"]],"and"],[[["field9","equal_to","Wyoming"]],[["show_fields","field14"]],"and"],[[["field9","equal_to","Idaho"]],[["show_fields","field19"]],"and"],[[["field29","equal_to","EU"]],[["redirect_to",null,"https:\/\/myhearingcenters.com\/thank-you-eu\/"],["show_fields","field30"]],"and"]]
About Our Pinedale Office
The My Hearing Centers location in beautiful Pinedale, WY is located at 425 E Magnolia St.. Our Pinedale hearing center offers the best hearing aid services and products on the market that will help you improve your quality of life through better hearing. In addition to offer cutting edge services and products, we have an outstanding staff who will treat you with great care and help you every step of the way throughout your experience with My Hearing Centers. We hire the most qualified hearing professionals in the industry, in order to more fully provide our patients with a recommendation for their specific hearing loss, in depth hearing evaluations, and the most cutting edge hearing aid technology on the market. At My Hearing Centers we are more than happy to answer any questions or concerns you may have while giving you the great patient care you deserve.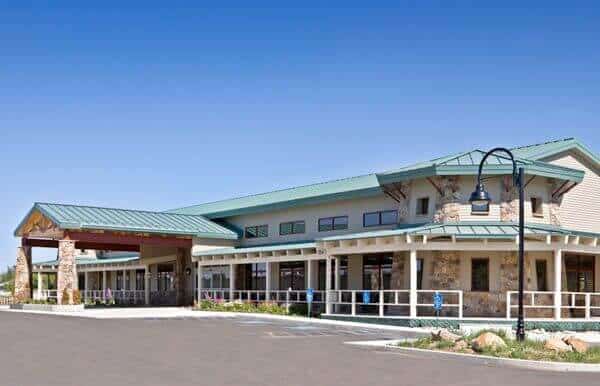 If you have even the slightest concern that you may have any hearing problems, please call our office and make an appointment. Our hearing professionals will conduct a free hearing screening and provide you with recommendations for your specific type of hearing loss. We will suggest the best possible remedy to help your hearing problems and set you on track to enjoying life more fully.
We love interacting with our patients while also enhancing their quality of life through our quality products and service, all at an affordable price. Our mission is to not let anyone's hearing loss continue to affect them from fully enjoying their life. Please do not put off getting your hearing tested and fixing your hearing loss any longer, contact our Pinedale office today to schedule a complimentary evaluation.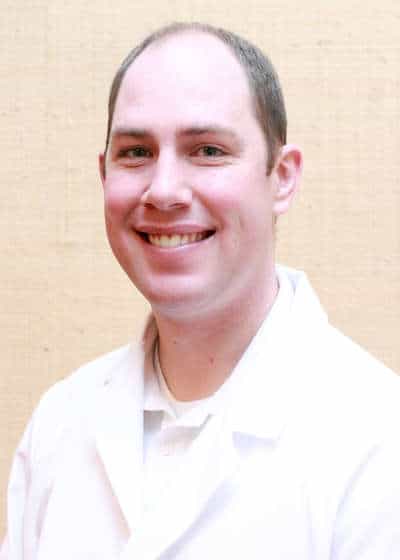 Mark McOmie, Au.D., Doctor of Audiology
Dr. McOmie is a native of Utah and grew up in Bountiful, he is the oldest of 5 kids. He went to Bountiful High school where he graduated in 2001. 
He attended Weber State for a year and a half before finishing his undergraduate degree in Communication Disorders and Deaf Education at Utah State. He went on to earn his doctorate degree in Audiology at the University of Cincinnati. He met his beautiful wife, Laurissa, while doing his residency in Arlington, VA in January of 2014. Dr. McOmie moved to Rock Springs in May of 2014 to start an office for My Hearing Centers. Laurissa joined him after they were married that September. They now have two beautiful daughters. 
He loves spending time with his family and never likes being away from them. He loves working on his home, doing wood projects, reading and watching movies with his wife. He also has a passion for the great outdoors and loves archery hunting, fishing, and skiing. 
Facts About Pinedale
The mayor is Bob Jones, who was elected in 2014
Pinedale is a major gateway to the Jackson Hole area in Wyoming.
Popular Places Near Pinedale
Green River Rendezvous Days
White Pine Ski Area
Museum of the Mountain Man
In addition to our great services we have created the following incentives to offer our patients:
---
The most cutting edge hearing technologies available today.

2 to 3 year complete service warranty with damage and loss coverage on nearly all hearing aids.

Risk-free 30 day adjustment period.

Free in-office cleanings, repairs and adjustments.

Free annual hearing evaluation.

Variety of insurances accepted.

Interested in Learning More?
We offer educational seminars about hearing, hearing loss and new technology.
Attend Ear School
Call (307) 212-3222 to schedule your appointment TODAY!