Hearing Aids and Hearing Tests in Riverton, UT
We offer hearing tests, hearing aid repair and hearing aids from the leading manufacturers. Brands offered in Riverton include Siemens, Starkey, Oticon, Widex, Resound, Unitron and Phonak.
---
Contact
Address 2364 W. 12600 S. Suite D
City, State, ZIP Riverton, UT 84065
Phone (801) 331-5661
Hours
Directions
Please call for directions
Contact the Riverton Office
[[[["field9","equal_to","Arizona"]],[["show_fields","field13"]],"and"],[[["field9","equal_to","Utah"]],[["show_fields","field21"]],"and"],[[["field9","equal_to","California"]],[["show_fields","field17"]],"and"],[[["field9","equal_to","Nevada"]],[["show_fields","field20"]],"and"],[[["field9","equal_to","Oregon"]],[["show_fields","field18"]],"and"],[[["field9","equal_to","Wyoming"]],[["show_fields","field14"]],"and"],[[["field9","equal_to","Idaho"]],[["show_fields","field19"]],"and"],[[["field29","equal_to","EU"]],[["redirect_to",null,"https:\/\/myhearingcenters.com\/thank-you-eu\/"],["show_fields","field30"]],"and"]]
More About Our Riverton Office
---
---
I had attended the West Jordan Pageant one summer, and while there they had slips for free hearing check. So I picked one up and called. I had the test to find that I have a slight hearing loss. I was fixed for hearing aids, and they were a help with the job that I was presently working. I went in for the adjustments and let me say…Isaac, Mike and Patty were/ARE awesome. It was like having new friends that cared.
– Elizabeth B.
Mike Rogers, BC-HIS
Mike Rogers was born and raised in the Salt Lake valley. He graduated from BYU in 2004, and has been working in the healthcare industry ever since. He has been with My Hearing Centers for over 6 years and enjoys helping his patients improve the quality of their lives with the best hearing technology.
Mike has been happily married to Sara for over 15 years and has 5 terrific children. He spends his free time coaching his children's soccer teams, playing volleyball, and wood working. Being from Utah it is almost a given that Mike is a big Utah Jazz and Real Salt Lake fan. His favorite weekend adventure is exploring the incredible slot canyons in Southern Utah with friends and family.
Kayla Vecchiarelli, BC-HIS
Kayla Vecchiarelli was born and raised in Kingman, Kansas a small-town west of Wichita, Kansas. She attended college at Kansas State University and graduated with a degree in Apparel Marketing (Go Wildcats). After graduating she was introduced to the hearing healthcare industry through her sister. Kayla has over 3 years of experience and has practiced in Texas and now Utah. She loves working with patients and finding the best solutions to improve their quality of life.
When Kayla isn't working she loves to travel she has been to over 56 countries and her personal favorites are Italy and India. She spends her free time skiing, hiking and cheering for her Kansas City Chiefs.
The My Hearing Centers location in beautiful Riverton, UT is located at 2364 W. 12600 S., Suite D . Our Riverton center offers the best hearing aid services and products on the market that will help you improve your quality of life through better hearing. In addition to offer cutting edge services and products, we have an outstanding staff who will treat you with great care and help you every step of the way throughout your experience with My Hearing Centers. We hire the most qualified hearing professionals in the industry, in order to more fully provide our patients with a recommendation for their specific hearing loss, in depth hearing evaluations, and the most cutting edge hearing aid technology on the market. At My Hearing Centers we are more than happy to answer any questions or concerns you may have while giving you the great patient care you deserve.
---
If you have even the slightest concern that you may have any hearing problems, please call our office and make an appointment. Our hearing professionals will conduct a free hearing screening and provide you with recommendations for your specific type of hearing loss. We will suggest the best possible remedy to help your hearing problems and set you on track to enjoying life more fully.
We love interacting with our patients while also enhancing their quality of life through our quality products and service, all at an affordable price. Our mission is to not let anyone's hearing loss continue to affect them from fully enjoying their life. Please do not put off getting your hearing tested and fixing your hearing loss any longer, contact our South Jordan office today to schedule a complimentary evaluation.
In addition to our great services we have created the following incentives to offer our patients:
– The most cutting edge hearing technologies available today.
– 2 to 3 year complete service warranty with damage and loss coverage on nearly all hearing aids.
– Risk-free 30 day adjustment period.
– Free in-office cleanings, repairs and adjustments.
– Free annual hearing evaluation.
– Variety of insurances accepted.
Hearing Aids Offered in Riverton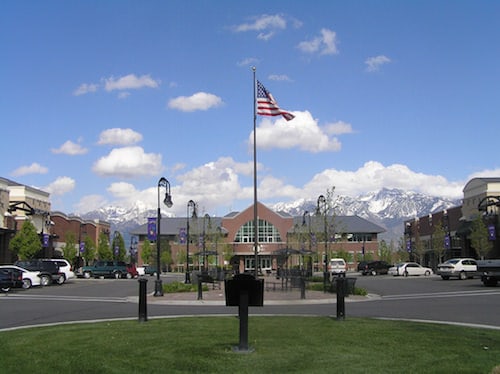 Popular Places Near South Jordan
Jordan River Parkway
Jordan River Utah Temple
Oquirrh Mountain Utah Temple
Facts about South Jordan
The city was founded 18 miles (29 km) south of Salt Lake City along the banks of the Jordan River in 1859 by Mormon settlers.
The city has 27 municipal parks and playgrounds ranging in size
The city has two TRAX light rail stops, as well as one commuter rail stop on the FrontRunner.
My Hearing Centers
2364 W 12600 S
Suite D
Riverton
,
UT
84065
Phone: (801) 331-5661
Interested in Learning More?
We offer educational seminars about hearing, hearing loss and new technology.
Attend Ear School