---
Klamath Falls, OR
2578 Daggett Ave, Klamath Falls, OR 97601
Monday - Thursday: 9:00 am to 4:30 pm
Friday: 9:00 am to 12:00 pm
Closed for Lunch Daily 12pm to 1pm
Contact the Klamath Falls Location
---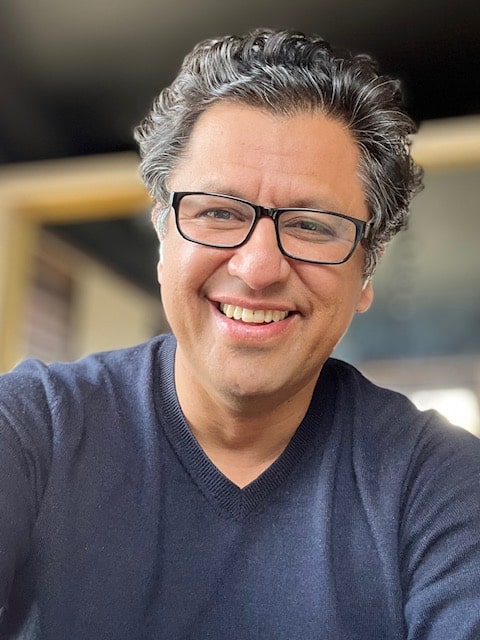 Harvey Nevarez
Hearing Instrument Specialist
Harvey Nevarez grew up in the rich, fertile grounds of California's Central Valley. After graduating from High School, he moved to Hawaii and attended the University of Hawaii in Manoa, graduating with a BA in Business Administration. After College, Harvey spent two years traveling the world and doing what he loves the most: surfing, snowboarding, and writing. After 7 years on the Hawaiian Islands, Harvey found himself in the cold & foggy city of San Francisco, CA where he would stay for the next 12 years working in the corporate world.
As of today, Harvey has spent 10+ years working with Seniors, and 4 years working with people with hearing loss. He is also an active member of the International Hearing Society.
On his free time, he enjoys spending it with his 2 children, Remy and Sofia. He also enjoys cooking, traveling, writing, and hiking. In 2020, Harvey started writing his first book.
Our Services
The most cutting edge hearing technologies available today.
2 to 3 year complete service warranty with damage and loss coverage on nearly all hearing aids.
Risk-free 30 day adjustment period.
Free in-office cleanings, repairs and adjustments.
Free annual hearing evaluation.
Variety of insurances accepted.
Popular Places Near Klamath Falls
Oregon Institute of Technology
Mountain Lakes Wilderness Area
Pacific Flyway
Facts about Klamath Falls
The city was originally called Linkville when George Nurse founded the town in 1867
The Klamath Falls area had been inhabited by Native Americans for at least 4,000 years before the first permanent settlers.
Logging was Klamath Falls' first major industry.