Hearing Aids and Hearing Tests in Klamath Falls, OR
We offer hearing tests, hearing aid repair and hearing aids from the leading manufacturers. Brands offered in Klamath Falls include Siemens, Starkey, Oticon, Widex, Resound, Unitron and Phonak.
---
Contact
Address 2578 Daggett Ave.
City, State, ZIP Klamath Falls, OR 97601
Phone (541) 205-0012
Hours
Monday – Friday 8:30am – 5pm
Directions
Call our office for directions.
Contact the Klamath Falls Office
[[[["field9","equal_to","Arizona"]],[["show_fields","field13"]],"and"],[[["field9","equal_to","Utah"]],[["show_fields","field21"]],"and"],[[["field9","equal_to","California"]],[["show_fields","field17"]],"and"],[[["field9","equal_to","Nevada"]],[["show_fields","field20"]],"and"],[[["field9","equal_to","Oregon"]],[["show_fields","field18"]],"and"],[[["field9","equal_to","Wyoming"]],[["show_fields","field14"]],"and"],[[["field9","equal_to","Idaho"]],[["show_fields","field19"]],"and"],[[["field29","equal_to","EU"]],[["redirect_to",null,"https:\/\/myhearingcenters.com\/thank-you-eu\/"],["show_fields","field30"]],"and"]]
More About our Klamath Falls Office
---
---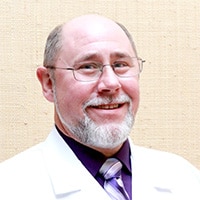 Tony Noon, HIS
Hearing Instrument Specialist
License Number: HAS-P-10124822
Personal Summary: Tony is an Oregon native and loves what he does!
"I love improving people͛s lives through the hearing devices I can provide them with. "
Before returning to his hometown of Medford, Tony helped patients in Chicago, Illinois. With 11 years as a provider, Tony looks forward to helping patients for years to come. When he's not in the office, Tony enjoys spending time with his family and camping.
---
Our hearing center is located at 2578 Daggett Ave., Klamath Falls, OR 97601. Our goals are to help our community learn about the effects of hearing loss and the action available to increase your quality of life through better hearing.
Our professional staff will treat you with great care and help you every step of the way throughout your experience with My Hearing Centers. We have the best hearing professionals in the area, who will offer you a recommendation for your specific hearing loss, in depth hearing evaluations, and the most cutting edge hearing aid technology on the market. Our staff at My Hearing Centers is more than happy to answer any questions or concerns you may have while giving you the great patient care you deserve. Affordable hearings aids, great service.
If think you or a loved one may be suffering from hearing loss please give us a call or visit. There is no way any sales pressure. We simply want to help educate on what can be done to increase your quality of life. We offer a free hearing comprehensive hearing exam to see where your hearing stands. Our hearing professionals will provide you with hearing recommendations for your specific type of hearing loss. We will suggest the best possible remedy to help your hearing problems and set you on track to enjoying life more fully.
Our office loves interacting with our patients while also enhancing their quality of life through our quality products and service, all at an affordable price. Our mission is to not let anyone's hearing loss continue to affect them from fully enjoying their life. Please do not put off getting your hearing tested and fixing your hearing loss any longer, contact our Klamath Falls office today and schedule a complimentary evaluation.
In addition to our great services we have created the following incentives to offer our patients:
The most cutting edge hearing technologies available today.
2 to 3 year complete service warranty with damage and loss coverage on nearly all hearing aids.
Risk-free 30 day adjustment period.
Free in-office cleanings, repairs and adjustments.
Free annual hearing evaluation.
Variety of insurances accepted.
Hearing Aids Offered in Klamath Falls
---
Popular Places Near Klamath Falls
Oregon Institute of Technology
Mountain Lakes Wilderness Area
Pacific Flyway
Facts about Klamath Falls
The city was originally called Linkville when George Nurse founded the town in 1867
The Klamath Falls area had been inhabited by Native Americans for at least 4,000 years before the first permanent settlers.
Logging was Klamath Falls' first major industry.
My Hearing Centers
2578 Daggett Ave.
Klamath Falls
,
OR
97601
Phone:
541-205-0012
---
Interested in Learning More?
We offer educational seminars about hearing, hearing loss and new technology.
Attend Ear School