Hearing Aids and Hearing Tests in Eugene, OR
We offer hearing tests, hearing aid repair and hearing aids from the leading manufacturers. Brands offered in Eugene, OR include: Siemens, Starkey, Oticon, Widex, Resound, Unitron and Phonak.
Contact
---
Address 1400 Executive Parkway, Suite 330

City, State, ZIP Eugene OR 97401

Phone (541) 505-3380

---
Hours
Mondays, Wednesdays, Thursdays & Fridays 9am – 5pm
---
Directions
Please call us our practice for driving directions.
[[[["field9","equal_to","Arizona"]],[["show_fields","field13"]],"and"],[[["field9","equal_to","Utah"]],[["show_fields","field21"]],"and"],[[["field9","equal_to","California"]],[["show_fields","field17"]],"and"],[[["field9","equal_to","Nevada"]],[["show_fields","field20"]],"and"],[[["field9","equal_to","Oregon"]],[["show_fields","field18"]],"and"],[[["field9","equal_to","Wyoming"]],[["show_fields","field14"]],"and"],[[["field9","equal_to","Idaho"]],[["show_fields","field19"]],"and"],[[["field29","equal_to","EU"]],[["redirect_to",null,"https:\/\/myhearingcenters.com\/thank-you-eu\/"],["show_fields","field30"]],"and"]]
More About Our Eugene Office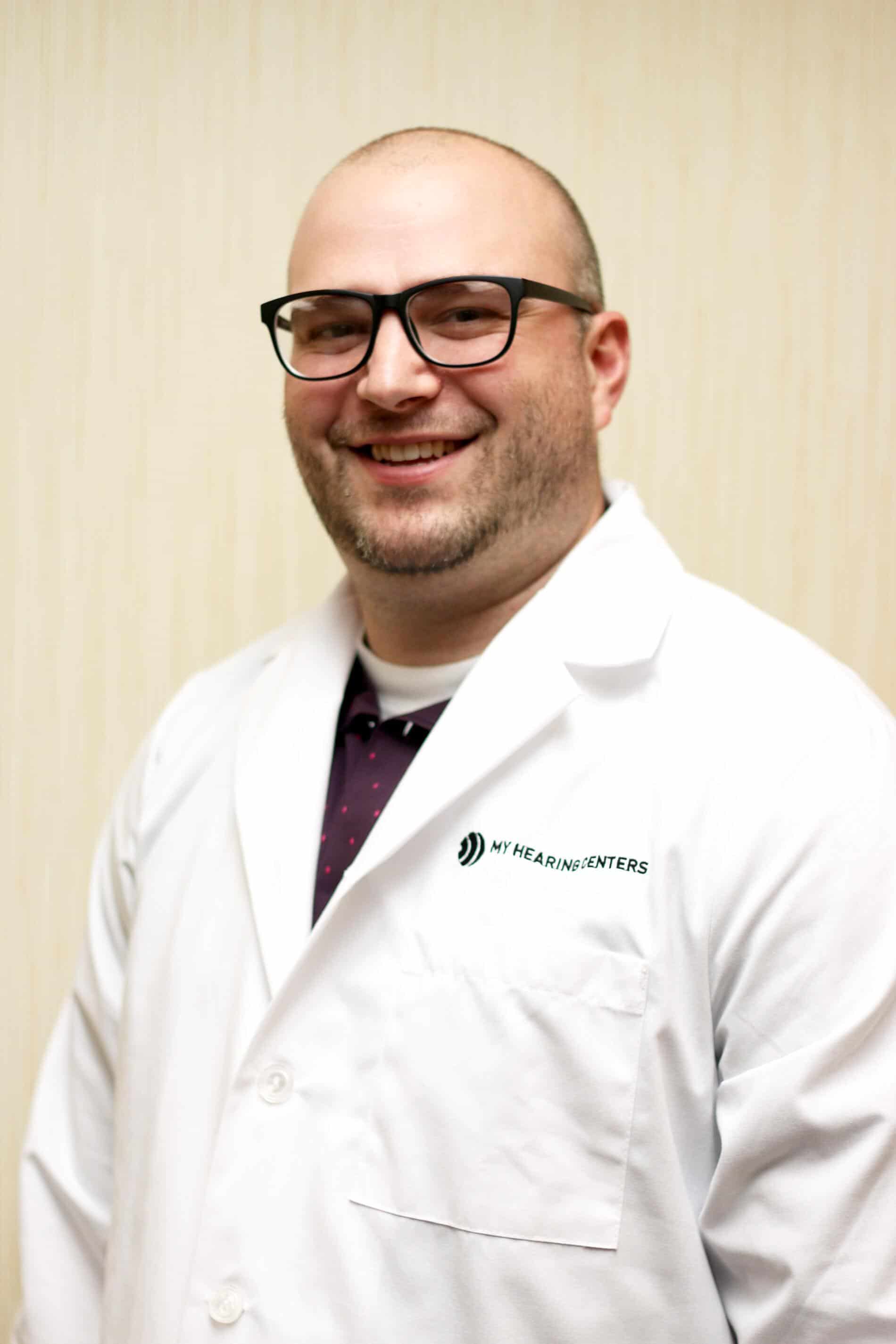 Dr. Steven Roelofs
Audiologist and Hearing Instrument Specialist
Training: Board Certified Doctor of Audiology
Schooling: Bachelors of Science in Speech Pathology, Masters in Special Education, Doctor of Audiology
Languages Spoken: English
Dr. Steven Roelofs has been serving patients in Oregon City and Lake Oswego and has "come home" to be the director of hearing health care in both the Eugene and Roseburg clinics. Steven learned the principals of leading through service at St. Paul and Marist High Schools. The desire to assist family members with hearing loss was his motivation to enter the field of audiology.
Steven finds assisting patients improve their quality of life highly rewarding. He is also interested in working with family members of his hearing impaired patients to best assist them in support of their loved ones. Steven's interest and proficiency in new and emerging technology has proved vital in finding the very best, affordable hearing solution for each patient in his care.
Steven is married to Ashley, an Early Child Intervention Specialist, and together they have two young sons. They look forward to raising their family in Eugene, the place they feel is a great place to provide a wonderful childhood.
Hearing aids offered in Eugene
Overall Rating /
21

Total 1st-Party Reviews
My Hearing Centers - Eugene
Leave Us a Review
We've found that customer reviews are very helpful in keeping our business thriving. We would truly appreciate a review from you!
Visit your preferred site to leave a review or comment:
In addition to our great services we have created the following incentives to offer our patients:
---
The most cutting edge hearing technologies available today.

2 to 3 year complete service warranty with damage and loss coverage on nearly all hearing aids.

Risk-free 30 day adjustment period.

Free in-office cleanings, repairs and adjustments.

Free annual hearing evaluation.

Variety of insurances accepted.
Interested in learning more?
We offer educational seminars about hearing, hearing loss and new technology.
Attend Ear School
My Hearing Centers
1400 Executive Parkway Suite 330
Eugene
,
OR
97401
Phone:
541-505-3380