Address
9875 Johnnycake Ridge Road
Mentor, OH 44060
Hours
Monday: 9:00am-5:00pm
Tuesday: 9:00am-5:00pm
Wednesday: 9:00am-7:00pm
Thursday: 9:00am-5:00pm
Evening and weekend available by appointment.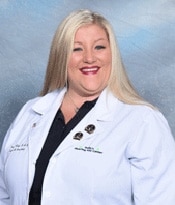 Courtney Grillo, HAS
Hearing Aid Specialist
Courtney Grillo is a Licensed Hearing Aid Specialist who was recruited by Holly a few years ago. She started off as the PCC and has advanced since then. She has a Master's Degree in English Education and a Minor in Theatre. She was born in Orlando, FL; grew up in Northeast Ohio and now resides in Lake County. She enjoys reading, writing, spending time with family and friends, and her 3 dogs and chinchilla. She started off as a Holly's patient in 2012 and almost 10 years later, she is helping others to hear better themselves.