Address
151 Main Street
Chardon, OH 44024
Hours
Monday: 9:00am-5:00pm
Tuesday: 9:00am-5:00pm
Wednesday: 9:00am-7:00pm
Thursday: 9:00am-5:00pm
Evening and weekend available by appointment.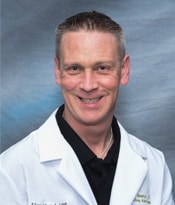 Alex Hynd, HAS
Hearing Aid Specialist
Alex Hynd graduated from Ohio State University with a B.S. in education and coached wrestling for 10 years near Columbus. He has been in the medical field for 12+ years and enjoys being able to help people improve their quality of life through hearing. In his spare time, he enjoys spending time with his family, seeing live shows and being active.