Hearing Aids and Hearing Tests in Sparks, NV
---
We offer hearing tests, hearing aid repair and hearing aids from the leading manufacturers. Brands offered in Sparks include Siemens, Starkey, Oticon, Widex, Resound, Unitron and Phonak.
Contact
Address 1247 Baring Blvd.
City, State, ZIP Sparks, NV 89434
Phone #(775) 636-9765
Hours
Monday – Friday 8am – 5pm
Directions
The Sparks office is inside the Baring Village shopping center three doors to the right of Smith's Grocery Store near the trophy and awards shop. The shopping center is directly across the street from Reed High School and sits at the corner of Sparks Blvd and Baring Blvd.
Contact the Sparks Office
[[[["field9","equal_to","Arizona"]],[["show_fields","field13"]],"and"],[[["field9","equal_to","Utah"]],[["show_fields","field21"]],"and"],[[["field9","equal_to","California"]],[["show_fields","field17"]],"and"],[[["field9","equal_to","Nevada"]],[["show_fields","field20"]],"and"],[[["field9","equal_to","Oregon"]],[["show_fields","field18"]],"and"],[[["field9","equal_to","Wyoming"]],[["show_fields","field14"]],"and"],[[["field9","equal_to","Idaho"]],[["show_fields","field19"]],"and"],[[["field29","equal_to","EU"]],[["redirect_to",null,"https:\/\/myhearingcenters.com\/thank-you-eu\/"],["show_fields","field30"]],"and"]]
More About our Sparks Office
---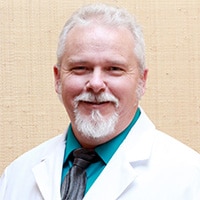 Mark Butler, A.A.S., BC-HIS
Hearing Instrument Specialist
License Number: HA-356
Training: Board Certified Hearing Instrument Specialist
Schooling: Associate of Applied Science in Hearing Instruments, Bachelor of Arts in Natural Sciences
Personal Summary: Mark is a hard-working provider who got into the business to help every patient hear the best they can possibly hear. Having a hearing loss himself, he knows firsthand the importance of good hearing. Patients always come first but in his free time Mark enjoys model rocketry, fishing, home improvements, and time with his four children and six grandchildren.
Mark says:
"I learned the value of hard work from my father at an early age. Do the best you can do no matter what you are doing. So I believe in doing my very best for every single patient who sets foot in our office. Because of my own hearing loss I have been through what my patients are experiencing so I know better how to help them."
"I know my aids I have now weren't doing the job I needed. So when I read about My Hearing Center in the ROJ, and the store is 2 miles from me I decided it was time I did a little research. I found the people in-charge to be very knowledgeable, friendly and helpful. Mark and Angel in particular.

The new aids I purchased are very small compared to what I had. And do they really give me better hearing, clarity and understanding. What a real change in hearing for my 83 year old body.

These new Aids are Signia and Inductive Charge, no batteries needed. RIC Model by power cell rechargeable battery with synchronization by the aids. Plus more features…

Do I really like and need these new aids, YES I do."

– Bob

"My name is Judie and I have had my hearing aids for 1 1/2 months. I went to my eye doctor for a checkup because I have severe macular degeneration. He checked my eyes and was just dumbfounded because my vision has improved significantly. I am now able to read the street signs on the road. He asked me what I had done differently and the only thing that has changed is that I now wear hearing aids. When I don't have them in I just don't feel right. I am so happy I can hear again and many of my health issues are improving! Thank you My Hearing Centers and Mark Butler."

– Judie

"Angela was so amazing both times I have brought in my step dad's hearing aids – she trouble-shooted and got everything working back to normal. She was kind and patient, and a great problem solver – she is an invaluable component to your business. Thank you Angela."

– Julie
---
At our My Hearing Centers in Sparks, NV we have an outstanding staff that will treat you with great care and help you every step of the way throughout your hearing evaluation from the time you enter the office. Our Sparks office is located at 1247 Baring Blvd., Sparks, NV 89434. Our outstanding hearing professionals will offer you a recommendation for your specific hearing loss, in depth hearing evaluations, and the most cutting edge hearing aid technology on the market. Our staff at our hearing center is more than happy to answer any questions or concerns you may have while giving you the great patient care you deserve.
Click here for a news story featuring our office and one of our patients.
In addition to our great services we have created the following incentives to offer our patients:
The most cutting edge hearing technologies available today.
2 to 3 year complete service warranty with damage and loss coverage on nearly all hearing aids.
Risk-free 30 day adjustment period. Free in-office cleanings, repairs and adjustments.
Free annual hearing evaluation.
Variety of insurances accepted.
---
If you have even the slightest concern that you may have any hearing problems, please call our office and make an appointment. Our hearing professionals will conduct a free hearing screening and provide you with hearing recommendations for your specific type of hearing loss. We will suggest the best possible remedy to help your hearing problems and set you on track to enjoying life more fully.
We love interacting with our patients while also enhancing their quality of life through our quality products and service, all at an affordable price. Our mission is to not let anyone's hearing loss continue to affect them from fully enjoying their life. Please do not put off getting your hearing tested and fixing your hearing loss any longer, contact our Sparks office today by calling (775) 636-9763 to schedule a complimentary evaluation.
Hearing Aids Offered in Sparks
---
---
Popular Places Near Sparks
Great Basin Brewing Company
Nugget Casino Resort
Best in the West Nugget Rib Cook-off
Facts about Sparks
Sparks is a city in Washoe County, Nevada, United States. It was founded in 1904 and incorporated on March 15, 1905 and is located just east of Reno.
Sparks Marina Park was established on a naturally occurring aquifer in Sparks.
Pyramid Way runs from downtown to Pyramid Lake and has been designated a Nevada Scenic Byway.
My Hearing Centers
1247 Baring Blvd.
Sparks
,
NV
89434
Phone:
775-636-9765
Interested in Learning More?
We offer educational seminars about hearing, hearing loss and new technology.
Attend Ear School