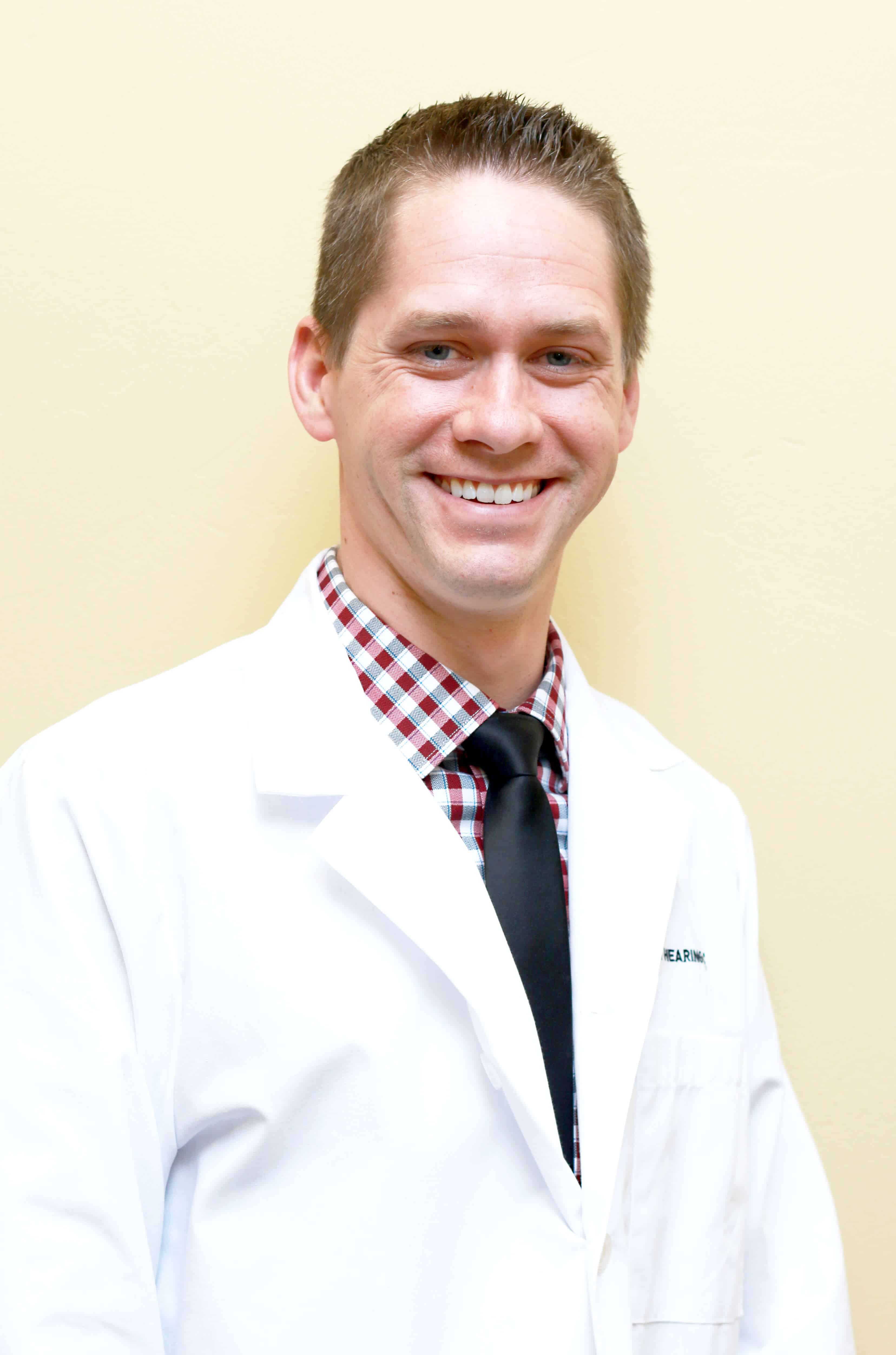 Judd Asay is passionate about helping his patience improve the quality of their lives. He has been working with hearing aids for over 5 years. Judd has practiced in Texas, South Carolina, and Illinois before moving back to Las Vegas, NV where he grew up. His grandfather was hard of hearing making it very difficult to properly communicate with him. As a result, his relationship with his grandfather suffered and he didn't get to know his grandfather before he passed. That experience spurred him into becoming a licensed Hearing Aid Specialist so he could help others avoid a similar fate. Judd has been blessed with 3 wonderful kids and a fantastic wife. When he isn't in the office he enjoys traveling, reading, fishing, riding ATVs and watching movies with his family.
---
The most cutting edge hearing technologies available today.
2 to 3 year complete service warranty with damage and loss coverage on nearly all hearing aids.
Risk-free 30 day adjustment period.
Free in-office cleanings, repairs and adjustments.
Free annual hearing evaluation.
Variety of insurances accepted.
Facts about Pahrump

Pahrump was originally inhabited by the Shoshone. It was slowly inhabited by American settlers in the late 19th century. They reportedly chose the name for Pahrump after the original indigenous name Pah-Rimpi, or "Water Rock," so named because of the abundant artesian wells in the valley.
Since the late 1970s, Pahrump has grown almost exponentially, increasing from about 2,000 residents in 1980 to 36,000 in 2010.
In the film Mars Attacks! Martians land in Pahrump and announce they have "come in peace", but soon kill most of the humans gathered there.
Popular Places Near Pahrump

Desert View Medical Center
Pahrump Nugget Hotel and Gambling Hall
Front Sight Firearms Training Institute