Hearing Aids and Hearing Tests in Henderson, NV
---
We offer hearing tests, hearing aid repair and hearing aids from the leading manufacturers. Brands offered in Henderson include Siemens, Starkey, Oticon, Widex, Resound, Unitron and Phonak.
Contact
---
Address 8985 S Pecos Rd. Suite 4B
City, State, ZIP Henderson, NV 89074
Phone (702) 577-2794
---
Hours
Monday – Friday 8:30am – 4:30pm
---
Directions
Next to Wikler Family Practice. In between Pebble and the I-215 freeway.
Contact the Henderson Office
[[[["field9","equal_to","Arizona"]],[["show_fields","field13"]],"and"],[[["field9","equal_to","Utah"]],[["show_fields","field21"]],"and"],[[["field9","equal_to","California"]],[["show_fields","field17"]],"and"],[[["field9","equal_to","Nevada"]],[["show_fields","field20"]],"and"],[[["field9","equal_to","Oregon"]],[["show_fields","field18"]],"and"],[[["field9","equal_to","Wyoming"]],[["show_fields","field14"]],"and"],[[["field9","equal_to","Idaho"]],[["show_fields","field19"]],"and"],[[["field29","equal_to","EU"]],[["redirect_to",null,"https:\/\/myhearingcenters.com\/thank-you-eu\/"],["show_fields","field30"]],"and"]]
More About our Henderson Office
---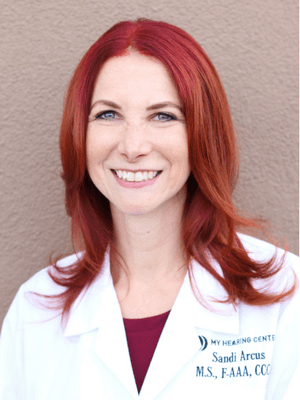 Sandi Arcus, M.S., F-AAA, CCC-A
Audiologist
Interested in Learning More?
We offer educational seminars about hearing, hearing loss and new technology.
Attend Ear School
---
Overall Rating /
10

Total 1st-Party Reviews
My Hearing Centers - Henderson
Leave Us a Review
We've found that customer reviews are very helpful in keeping our business thriving. We would truly appreciate a review from you!
Visit your preferred site to leave a review or comment: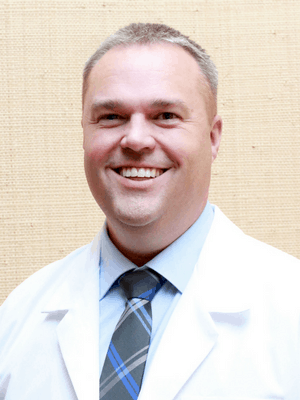 Shane Osmond, BC-HIS
Board Certified Hearing Instrument Specialist
Training: Hearing Instrument Specialist
Schooling: Master's Degree – Western Governor University, Bachelor's Degree – Utah State University
Languages Spoken: English and Spanish
Shane's experience with and passion for helping those with hearing loss is deep rooted. Shane is the son of Merrill Osmond, lead singer of the Osmond Brothers and hearing loss is genetic in the family. His father started performing to raise money to purchase hearing aids for his brothers. Given that hearing loss is close to home, Shane is dedicated to helping people hear and truly seeks to give his patients the best care possible. When he's not seeing patients, he enjoys camping, hiking, and going to the movies with his wife and four kids. I live by the motto, "People don't care how much you know until they know how much you care."
Hearing Aid Review from a Henderson Client
My dad, a retired FDNY firefighter needed two hearing aids for his hearing loss. Both my Mom and Dad had the occasion to meet Shane Osmond, Director of Hearing Healthcare for your Henderson, Nevada office at a local seminar. They were both very impressed with how knowledgeable Shane Osmond was. We made an appointment and I had the pleasure to join my mom and dad and meet with Mr. Osmond who was an absolute pleasure to deal with. Extremely nice, professional, and very knowledgeable. Shane reviewed my dad's various options, including pricing however, he wasn't pushy, which is a nice change. We were very comfortable with Shane and the information he presented.
This day and age, everyone wants to complain however, they normally don't want to take the time to compliment someone. We would like to let you know what a great employee you have in Shane Osmond. We will make sure we let all of our family and friend know how great Shane and My Hearing Centers are.
-Paul P.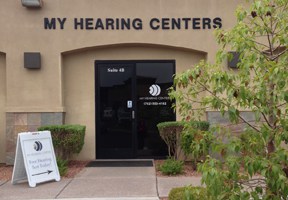 At our My Hearing Centers in Henderson, NV we have an outstanding staff that will treat you with great care and help you every step of the way throughout your hearing evaluation from the time you enter the office. Our Henderson office is located at 8985 S Pecos Rd in Suite #4B. Our outstanding hearing professionals will offer you a recommendation for your specific hearing loss, in depth hearing evaluations, and the most cutting edge hearing aid technology on the market. Our staff at our hearing center is more than happy to answer any questions or concerns you may have while giving you the great patient care you deserve.
If you have even the slightest concern that you may have any hearing problems, please call our office and make an appointment. Our hearing professionals will conduct a free hearing screening and provide you with hearing recommendations for your specific type of hearing loss. We will suggest the best possible remedy to help your hearing problems and set you on track to enjoying life more fully.
We love interacting with our patients while also enhancing their quality of life through our quality products and service, all at an affordable price. Our mission is to not let anyone's hearing loss continue to affect them from fully enjoying their life. Please do not put off getting your hearing tested and fixing your hearing loss any longer, contact our Henderson office today to schedule a complimentary evaluation.
In addition to our great services we have created the following incentives to offer our patients:
The most cutting edge hearing technologies available today.
2 to 3 year complete service warranty with damage and loss coverage on nearly all hearing aids.
Risk-free 30 day adjustment period.
Free in-office cleanings, repairs and adjustments.
Free annual hearing evaluation.
Variety of insurances accepted.
I have needed hearing aids for many years, but put them off because of the expense. Then I met Shane Osmond (Hearing Specialist at Henderson, Nv location). He checked my hearing; let me try a hearing aid; and educated me about hearing aids. He also told me of financial help available at no interest for two years. There was no pressure whatsoever. My decision was quick and in no time my hearing aids arrived! I still marvel at hearing the rain, the birds, my husband, and even the trash truck on Friday mornings! My hearing aids work in partnership with my iPhone and that's exciting also! I feel so fortunate to have worked with Shane of My Hearing Centers. My life has changed because of my hearing aids.Becky
Hearing Aids Offered in Henderson
---
---
Popular Places Near Henderson
Ethel M Botanical Cactus Garden & Ethel M Chocolate Factory
Clark County Heritage Museum
Green Valley Ranch Resort, Spa, and Casino
Facts about Henderson
Henderson is the second largest city in Nevada, after Las Vegas
In 2011, Forbes magazine ranked Henderson as America's second safest city.
Henderson is frequently featured on the TV drama CSI: Crime Scene Investigation as the location of residence of a victim or other person of interest
My Hearing Centers
8985 S Pecos Rd. Suite 4B
Henderson
,
NV
89074
Phone:
702-577-2794