Hearing Aids and Hearing Tests in Carson City, NV
---
We offer hearing tests, hearing aid repair and hearing aids from the leading manufacturers. Brands offered in Carson City include Siemens, Starkey, Oticon, Widex, Resound, Unitron and Phonak.
Contact
Address 1111 B North Carson Street
City, State, ZIP Carson City, NV 89701
Phone #(775) 461-2701
Hours
Mon, Wed, Fri 8:30am – 5pm
Directions
SE Corner of E John St and N Carson St. Directly acros the street from Adele's Restaurant. The building north of the Bank of Omaha.
Contact the Carson City Office
[[[["field9","equal_to","Arizona"]],[["show_fields","field13"]],"and"],[[["field9","equal_to","Utah"]],[["show_fields","field21"]],"and"],[[["field9","equal_to","California"]],[["show_fields","field17"]],"and"],[[["field9","equal_to","Nevada"]],[["show_fields","field20"]],"and"],[[["field9","equal_to","Oregon"]],[["show_fields","field18"]],"and"],[[["field9","equal_to","Wyoming"]],[["show_fields","field14"]],"and"],[[["field9","equal_to","Idaho"]],[["show_fields","field19"]],"and"],[[["field29","equal_to","EU"]],[["redirect_to",null,"https:\/\/myhearingcenters.com\/thank-you-eu\/"],["show_fields","field30"]],"and"]]
More About our Carson City Office
---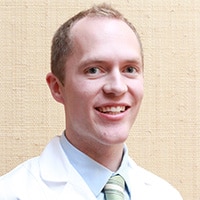 Jason Shirley, BC-HIS
Board Certified Hearing Instrument Specialist
License Number: HAS-510
Training: Licensed Hearing Instrument Specialist
Schooling: Bachelors of Science
Personal Summary: Jason has spent time as a provider in Orange County and Southern Utah, but has fallen in love with Northern Nevada and the patients he meets. Jason thoroughly enjoys helping patients to ensure they find the best solution for their needs and he is committed to helping them through the entire process and for years to come.
Along with caring for the hearing needs of the community, Jason spends his remaining time in the great outdoors, hiking and mountain biking, as well as with his wife and four children.
Interested in Learning More?
We offer educational seminars about hearing, hearing loss and new technology.
Attend Ear School
Our hearing center in Carson City, NV provides our patients with a great staff that will treat you with great care and help you every step of the way throughout your hearing evaluation from the time you enter the office. Our Carson City office is located at 1111 B North Carson Street. Our outstanding hearing professionals will offer you a recommendation for your specific hearing loss, in depth hearing evaluations, and the most cutting edge hearing aid technology on the market. Our staff at our hearing center is more than happy to answer any questions or concerns you may have while giving you the great patient care you deserve.
We love interacting with our patients while also enhancing their quality of life through our quality products and service, all at an affordable price. Our mission is to not let anyone's hearing loss continue to affect them from fully enjoying their life. Please do not put off getting your hearing tested and fixing your hearing loss any longer, contact our Carson City office today to schedule a complimentary evaluation.
In addition to our great services we have created the following incentives to offer our patients:
The most cutting edge hearing technologies available today.
2 to 3 year complete service warranty with damage and loss coverage on nearly all hearing aids.
Risk-free 30 day adjustment period.
Free in-office cleanings, repairs and adjustments.
Free annual hearing evaluation.
Variety of insurances accepted.
Hearing Aids Offered in Carson City
---
Popular Places Near Carson City
Nevada State Railroad Museum
Wash Lake State Park
Bowers Mansion
Facts about Carson City
The Ormsby House is currently the tallest building in downtown Carson City, at a height of 117 feet
Carson City is nestled just minutes from world famous Lake Tahoe
One of the best known "haunted" houses is the Governor's mansion.
My Hearing Centers
1111 B North Carson Street
Carson City
,
NV
89701
Phone:
775-461-2701