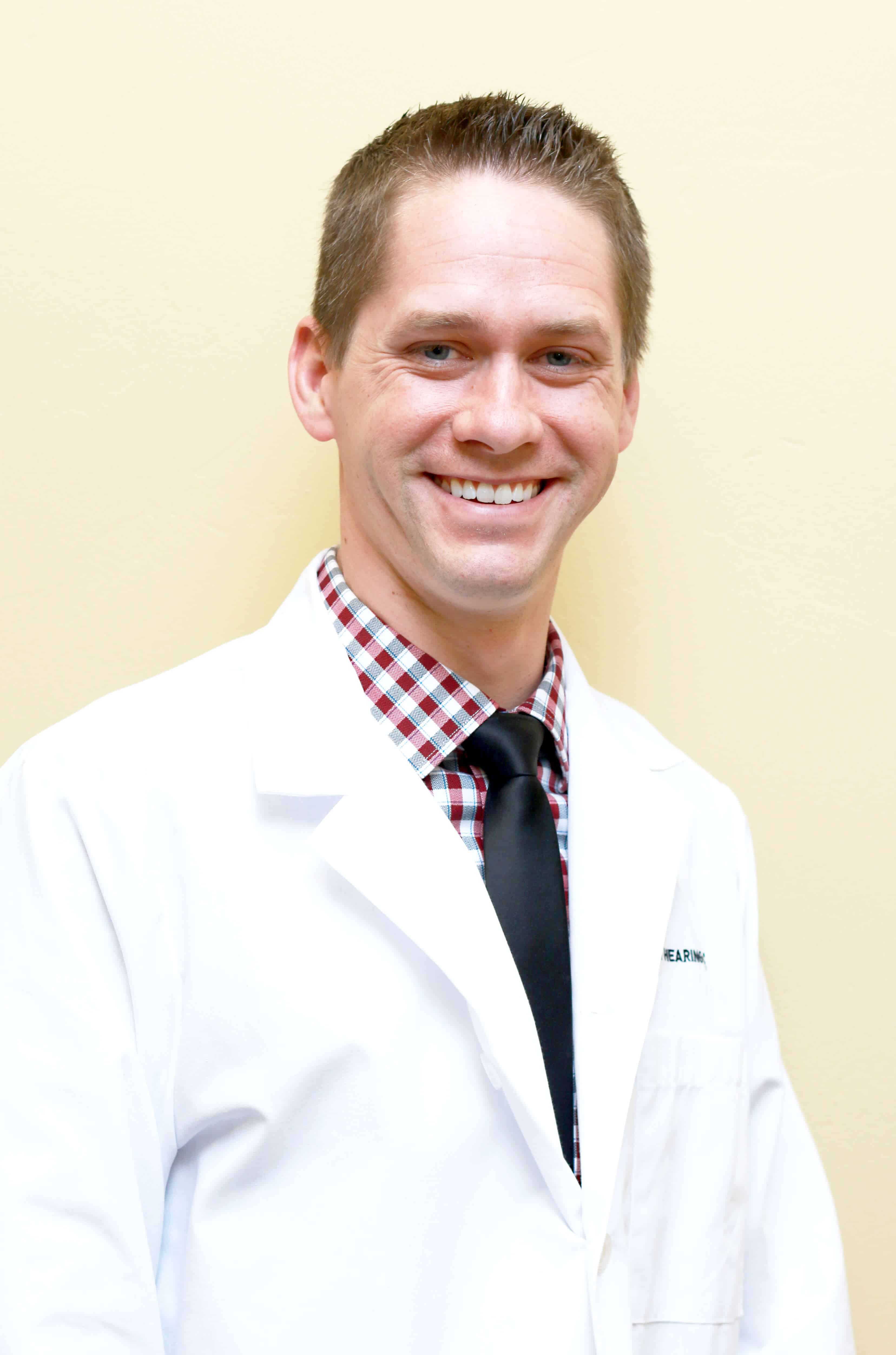 ---
Judd Asay is passionate about helping his patience improve the quality of their lives. He has been working with hearing aids for over 5 years. Judd has practiced in Texas, South Carolina, and Illinois before moving back to Las Vegas, NV where he grew up. His grandfather was hard of hearing making it very difficult to properly communicate with him. As a result, his relationship with his grandfather suffered and he didn't get to know his grandfather before he passed. That experience spurred him into becoming a licensed Hearing Aid Specialist so he could help others avoid a similar fate. Judd has been blessed with 3 wonderful kids and a fantastic wife. When he isn't in the office he enjoys traveling, reading, fishing, riding ATVs and watching movies with his family.
---
The most cutting edge hearing technologies available today.
2 to 3 year complete service warranty with damage and loss coverage on nearly all hearing aids.
Risk-free 30 day adjustment period.
Free in-office cleanings, repairs and adjustments.
Free annual hearing evaluation.
Variety of insurances accepted.
Facts about Aliante
North Las Vegas is home to the Cheyenne Campus of the College of Southern Nevada
The City of North Las Vegas has planned a trail network that totals over 70 miles.
The surrounding mountainous terrain offers hiking and rock-climbing opportunities and winter skiing.
Popular Places Near Little Rock