Hearing Aids and Hearing Tests in Little Rock, AR
---
We offer hearing tests, hearing aid repair and hearing aids from the leading manufacturers. Brands offered in Little Rock include Siemens, Starkey, Oticon, Widex, Resound, Unitron and Phonak.
Contact
---
Address 18 Corporate Hill Drive Suite 209
City, State, ZIP Little Rock, AR 72205
New Patient # (501) 588-0204
Current Patient #(501) 508-6485
---
Hours
Monday – Friday 9am – 12pm, 1pm-5pm
---
Directions
Corporate Hill Dr. is off of Markham (Mark'um) between Shackleford and John Barrow. There is only one way to turn on to Corporate Hill so you can't go the wrong direction.
---
Contact the Little Rock Office
[[[["field9","equal_to","Arizona"]],[["show_fields","field13"]],"and"],[[["field9","equal_to","Utah"]],[["show_fields","field21"]],"and"],[[["field9","equal_to","California"]],[["show_fields","field17"]],"and"],[[["field9","equal_to","Nevada"]],[["show_fields","field20"]],"and"],[[["field9","equal_to","Oregon"]],[["show_fields","field18"]],"and"],[[["field9","equal_to","Wyoming"]],[["show_fields","field14"]],"and"],[[["field9","equal_to","Idaho"]],[["show_fields","field19"]],"and"]]
More About Our Little Rock Office
Arthur Waine Caton, HIS
Hearing Instrument Specialist
Interested in Learning More?
We offer educational seminars about hearing, hearing loss and new technology.
Attend Ear School
Overall Rating /
22

Total Testimonials
My Hearing Centers - Little Rock
Pamela S

- March 25, 2016
I really like Heather. She is very professional and very nice. She for a very good job.
Seshadri M

- March 24, 2016
Heather is always friendly and professional
Harvey W

- March 20, 2016
Very good, the young man that helped us, was very efficient and knowledgeable, Over all very good. Thank you
Ronald C

- March 20, 2016
very enjoyable to visit the center. I have had very little problems so far with the ears I purchased.
Michael M

- March 18, 2016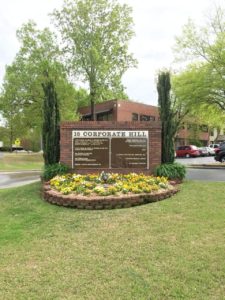 Our Little Rock, AR hearing center offers hearing aid services and products with the latest technology that will help you improve your quality of life through better hearing. Our outstanding staff will always treat you with great care and strives to help you every step of the way throughout your experience with My Hearing Centers. Our Little Rock office is located at 18 Corporate Hill Drive in Suite #209. Our highly trained and qualified hearing professionals will offer you a recommendation for your specific hearing loss, in depth hearing evaluations, and the most cutting edge hearing aid technology on the market. Our hearing centers always strive to give our patients the greatest patient care on the market as well as answer any questions or concerns they may have.
Please don't hesitate to call our Little Rock office if you have even the slightest concern of having any hearing problems. We offer free hearing screenings at our hearing centers, our hearing professionals will conduct the hearing exam and offer a hearing recommendation for your specific hearing loss. If you are interested in hearing care or hearing aids Little Rock, AR My Hearing Centers is your source for hearing solutions. We will recommend the best possible remedy to help with your hearing problems and set you back on track to enjoying your life more fully.
Our staff looks forward to interacting with our patients everyday while also helping to enhance their lives through our high quality products and service, which we offer at an affordable price. It is important to us to not let hearing loss continue to affect anyone from fully enjoying their life. Do not put off getting your hearing tested and treating your hearing loss any longer, contact our hearing center in Little Rock, AR to schedule a complimentary evaluation.
In addition to our great services we have created the following incentives to offer our patients:
Most up to date cutting edge hearing technologies
2 to 3 year complete service warranty with damage and loss coverage on nearly all hearing aids.
Risk-free 30 day adjustment period.
Free in-office cleanings, repairs and adjustments.
Free annual hearing evaluation.
Variety of insurances accepted.
Heather Jackson has been absolutely fantastic to work with. She has coordinated the service for my hearing aids in spite of my very busy schedule. Excellent Customer Service and highly recommended!!!Kimberly

Trust is a commodity both valuable and scarce. I trust Heather Jackson of My Hearing Center in Little Rock. Here's my story. In one day's time I change from normal hearing to what I describe as a meager ability of hearing… like a muffled sound of moccasins walking on wet leaves. A virus has attacked my hearing system leaving me with permanent nerve damage. Tested in one of Little Rock's most noted facilities, the doctors inform me absolutely nothing can be done. They insist hearing aids will be of no assistance. For five years I cannot enter into conversations at family gatherings for lack of hearing, I struggle with interactions when doing errands, music is dulled sound, the television is turned up at highest volume, and I cannot hear my husband's sentences distinctly, often asking him to repeat himself. My interactive world seems to be shrinking. For five years I visit annually to see if any new innovations have been invented to help my dilemma. Additional tests prove the same hearing result with the same pathetic outcome: NOTHING can be done. For five years these experts are entirely mistaken. For after five years, on one particular day a new individual enters this frustrating scenario…Heather Jackson at My Hearing Center. After testing revealing a severe sensorineural hearing loss in the right ear, she optimistically asserts, "Of course, we can help you hear!" To meet Heather is like embracing sunshine…her winsome smile and inclusiveness immediately leave one feeling more like a friend than a client. Yet, this casualness is like bookends to a wealth of skilled and caring expertise in hearing health care as well as audio engineering. Heather creates an atmosphere of unhurried, proficient attention during my appointment coupled with patience in explaining options. I am astonished at the highest quality state-of-the-art hearing selections available. As I don the nearly unseen hearing aids, as I hear a whisper distinctly, Heather's face is delighted to see my reaction! In one day's time I regain the incredible power of hearing. My life is once again altered, only this time in a positive explosion! Astonished at the quick results, I ask if this technology was available five years ago. It was. Today, with the expertise of My Hearing Center and Heather Jackson's training and compassion, I can hear a dozen different bird calls in the morning, my loved ones voices clearly, the delightful crackling of a fire, the sizzling of bacon cooking, and hundreds of crickets at night…to mention a few sounds restored. My television is turned to a low sound setting and I no longer miss key lines when I attend a play or movie. In one day's time… But that's not all. I am not left alone after the initial fitting. Encouraged on a quarterly basis, I love the complimentary follow up care which assures long term success in wearing my incredible hearing aids. And Heather is available for continued consultation anytime I need her. It's like a bonus on top of winning the lottery! I heartily encourage any who need a hearing specialist to venture an appointment with Heather Jackson at My Hearing Center. I trust them both. Rhonda K
Hearing Aids Offered in Little Rock
---
[[[["field9","equal_to","Arizona"]],[["show_fields","field13"]],"and"],[[["field9","equal_to","Utah"]],[["show_fields","field21"]],"and"],[[["field9","equal_to","California"]],[["show_fields","field17"]],"and"],[[["field9","equal_to","Nevada"]],[["show_fields","field20"]],"and"],[[["field9","equal_to","Oregon"]],[["show_fields","field18"]],"and"],[[["field9","equal_to","Wyoming"]],[["show_fields","field14"]],"and"],[[["field9","equal_to","Idaho"]],[["show_fields","field19"]],"and"]]
---
Popular Places Near Little Rock
Arkansas Arts Center
William J. Clinton Presidential Center
MacArthur Museum of Arkansas Military History
Facts about Little Rock
Little Rock is the Capital of Arkansas
Little Rock was names after a stone on the bank of the Arkansas River
Bill and Hilary Clinton lived in the Hillcrest neighborhood when he was Attorney General
My Hearing Centers
18 Corporate Hill Drive Suite 209
Little Rock
,
AR
72205
Phone:
501-588-0204