Once every four years, the world marvels at the dedication, skill and athleticism of Olympic athletes.
Did you know that there is a long history of athletes with hearing loss who have competed at the Olympics – and achieved great success?
There are two different ways that people with hearing loss can compete in the Olympics: either as a competitor in the Olympics themselves, or as a competitor in the Deaflympics, which are International Olympic Committee-recognized Games held every four years.
Competing in the Olympics
with Hearing Loss
All Olympic athletes dedicate untold hours of hard work and sacrifices into their chosen sport. This motivation to succeed is likely what enthralls so many people about the Olympics every four years. Where an athlete is affected by hearing loss, however, they may have additional hurdles to overcome.
In recent years, however, the advanced and sophisticated technology that is progressing around hearing aids has helped to mitigate these challenges. While hearing devices are not allowed in the Deaflympics, there are no restrictions on them in the Olympics. This means that athletes affected by hearing loss can use hearing devices to even the playing field and ensure that they are able to fully appreciate the roars of the cheering crowds!
So, who are some of these inspiring athletes?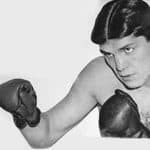 Let's start at the beginning.
The first ever deaf Olympian is considered to be Carlo Orlandi, a boxing gold medallist from Italy. He was also born both deaf and mute. Orlandi competed in the 1928 Olympic Games before going on to compete as a professional boxer worldwide.
Another 'first' is Jeff Float, an American swimmer who was the first ever athlete to win gold medals in both the Deaf World Games and the Olympic Games. His other claim to fame is that he was the first person to display the 'I Love You' sign during his medals ceremony.
After contracting meningitis at the age of 13 months, Float lost 90% of his hearing in one ear and 65% of his hearing in the other. With the help of his digital hearing aids, however, he was able to hear his 17,000 fans cheering him on at a meet. He described the feeling as "incredible" (read the story here).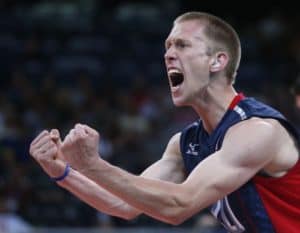 Another American athlete who happens to suffer from hearing loss is David Smith, a 6'7" volleyball player with a stellar record – in addition to competing in the 2012 and 2016 Olympic Games, Smith was part of the team that won the 2015 FIVB World Cup and played a key role in securing UC Irvine's first ever NCAA Division I National Championship (TeamUSA.org). At the time of writing, Smith's 2016 Olympic team already progressed to the Semi-Finals at Rio.
Smith doesn't let the fact that he is hard of hearing get in the way of his success. Although he has worn hearing instruments his entire life, he prefers to rely on hand signals and lip reading during matches. Although some could see this as making his task more difficult, his coach claims that Smith's drive and motivation have made his hearing loss largely irrelevant (read the full story here).
Just another example of a near-superhuman Olympian – who happens to suffer from hearing loss!
Marcus Titus is an athlete who has used his experiences with hearing loss and his fame as an all-star athlete as a platform for advocacy. Titus, another American swimmer, has been deaf since birth and wears hearing aids. Instead of viewing his deafness as something that might hold him back, he sees it as an advantage in the water. He claims that it allows him to focus on the task at hand – winning! – rather than worrying about the cheering crowds or his competitors (USA Today).
In 2012, officials attempted to abandon rules about providing hand signals to swimmers when the buzzer signalled the start of the race. Titus took to social media, creating a Facebook page to encourage deaf swimmers to protest against the rule change. He was successful – a true athletic hero!
Although he unfortunately didn't make it to the Olympics this time, you can watch him in action at the 2017 Deaflympics in Turkey.
The Deaflympics were first held in 1924 in Paris, and have been running every four years since, with the exception of 1943 and 1947 due to World War II. It is the second international competition ever created, second only to the Olympics themselves.
When Deaflympics started, society viewed people affected by hearing loss as intellectually inferior. The initial motivation behind creating the Deaflympics was to dispel this perception and show that hearing loss has no bearing on how much you can achieve.
That lesson is still true today, and is something that can inspire us all.
Ready for Your Turn?
Contact our team at My Hearing Centers to schedule your first hearing screen and start your journey towards better hearing today. (877) 330-2920
Or Click Here