Hearing Aids and Hearing Tests in San Dimas, CA
---
We offer hearing tests, hearing aid repair and hearing aids from the leading manufacturers. Brands offered in San Dimas include Siemens, Starkey, Oticon, Widex, Resound, Unitron and Phonak.
Contact
Address 1034 W. Arrow Highway Suite C-1
City, State, ZIP San Dimas, CA 91773
Phone # (909) 784-1559
Hours
Monday – Friday 9am – 5pm
Directions
We are located on the Southeast corner of Lone Hill Avenue and W. Arrow Highway. We are a couple doors down from Walgreens.
Contact the San Dimas Office
[[[["field9","equal_to","Arizona"]],[["show_fields","field13"]],"and"],[[["field9","equal_to","Utah"]],[["show_fields","field21"]],"and"],[[["field9","equal_to","California"]],[["show_fields","field17"]],"and"],[[["field9","equal_to","Nevada"]],[["show_fields","field20"]],"and"],[[["field9","equal_to","Oregon"]],[["show_fields","field18"]],"and"],[[["field9","equal_to","Wyoming"]],[["show_fields","field14"]],"and"],[[["field9","equal_to","Idaho"]],[["show_fields","field19"]],"and"],[[["field29","equal_to","EU"]],[["redirect_to",null,"https:\/\/myhearingcenters.com\/thank-you-eu\/"],["show_fields","field30"]],"and"]]
More About Our San Dimas Office
---
---
Will Dodd, HAD
Hearing Aid Dispenser

License Number: HA 8214

Professional Summary:
Training: Licensed Hearing Aid Dispenser
Schooling: Bachelor's Degree – Bethel College
Languages Spoken: English
Personal Summary:
Will has a love of the industry and a love for the patients he sees. Will is committed to helping all his patients find the best solution for their needs so they can once again enjoy all the sounds of life. Throughout the entire process, Will seeks to work side by side with his patients, every step of the way. When he is not in the office, Will has a passion for playing and teaching percussion. He also enjoys reading and watching movies with his wife and three kids.
"I believe that through hard work and perseverance anything can be accomplished. I find that coming alongside my patients and helping them hear better results in a long-term relationship that benefits us both. I enjoy working with people and accomplishing the goals that they set."
---
---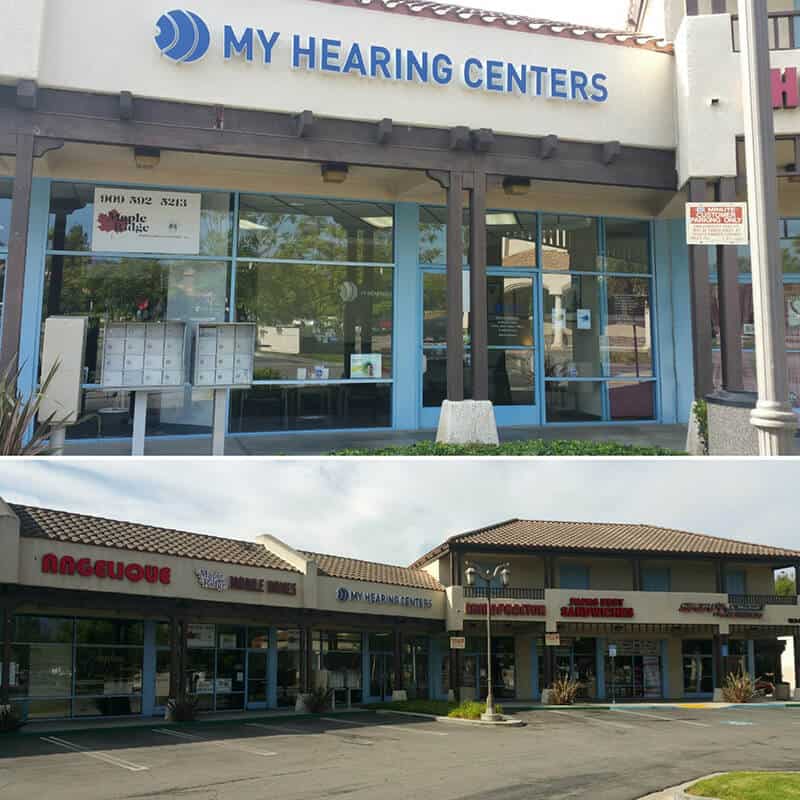 Our hearing center in San Dimas is located at 1034 W. Arrow Hwy, Suite C-1. Our center in San Dimas offers patients the best hearing aid services and products on the market that will help you improve your quality of life through better hearing. In addition to offering cutting edge services and products, we have an outstanding staff that cares about our patients and will treat you with great care and help you every step of the way throughout your experience with My Hearing Centers. We hire the most qualified hearing professionals in the industry, this way we can more fully provide our patients with a recommendation for their specific hearing loss, in depth hearing evaluations, and the most cutting edge hearing aid technology on the market. At My Hearing Centers we are more than happy to answer any questions or concerns you may have while giving you the great patient care you deserve.
If you have even the slightest concern that you may have any hearing problems, please call our office and make an appointment. Our hearing professionals will conduct a free hearing screening and provide you with recommendations for your specific type of hearing loss. We will suggest the best possible remedy to help your hearing problems and set you on track to enjoying life more fully.
We love interacting with our patients while also enhancing their quality of life through our quality products and service, all at an affordable price. Our mission is to not let anyone's hearing loss continue to affect them from fully enjoying their life. Please contact our San Dimas office today to schedule a complimentary evaluation.
In addition to our great services we have created the following incentives to offer our patients:
The most cutting edge hearing technologies available today.
2 to 3 year complete service warranty with damage and loss coverage on nearly all hearing aids.
Risk-free 45 day adjustment period.
Free in-office cleanings, repairs and adjustments.
Free annual hearing evaluation.
Variety of insurances accepted.
Hearing Aids Offered in San Dimas
---
---
Popular Places Near San Dimas
San Dimas Rodeo
San Gabriel Mountains
Canyon Park
Facts about San Dimas
San Dimas is located in San Gabriel Valley in Los Angeles County
San Dimas is named after Saint Dismas
San Dimas runs along U.S. Route 66
My Hearing Centers
1034 W. Arrow Hwy, Suite C-1.
San Dimas
,
CA
91773
Phone:
(909) 784-1559