My Way to share Referral Program
How It Works:
For every person you refer who purchases hearing aids through My Hearing Centers, you will receive a $100 Amazon gift card. There is no limit as to how many you can earn.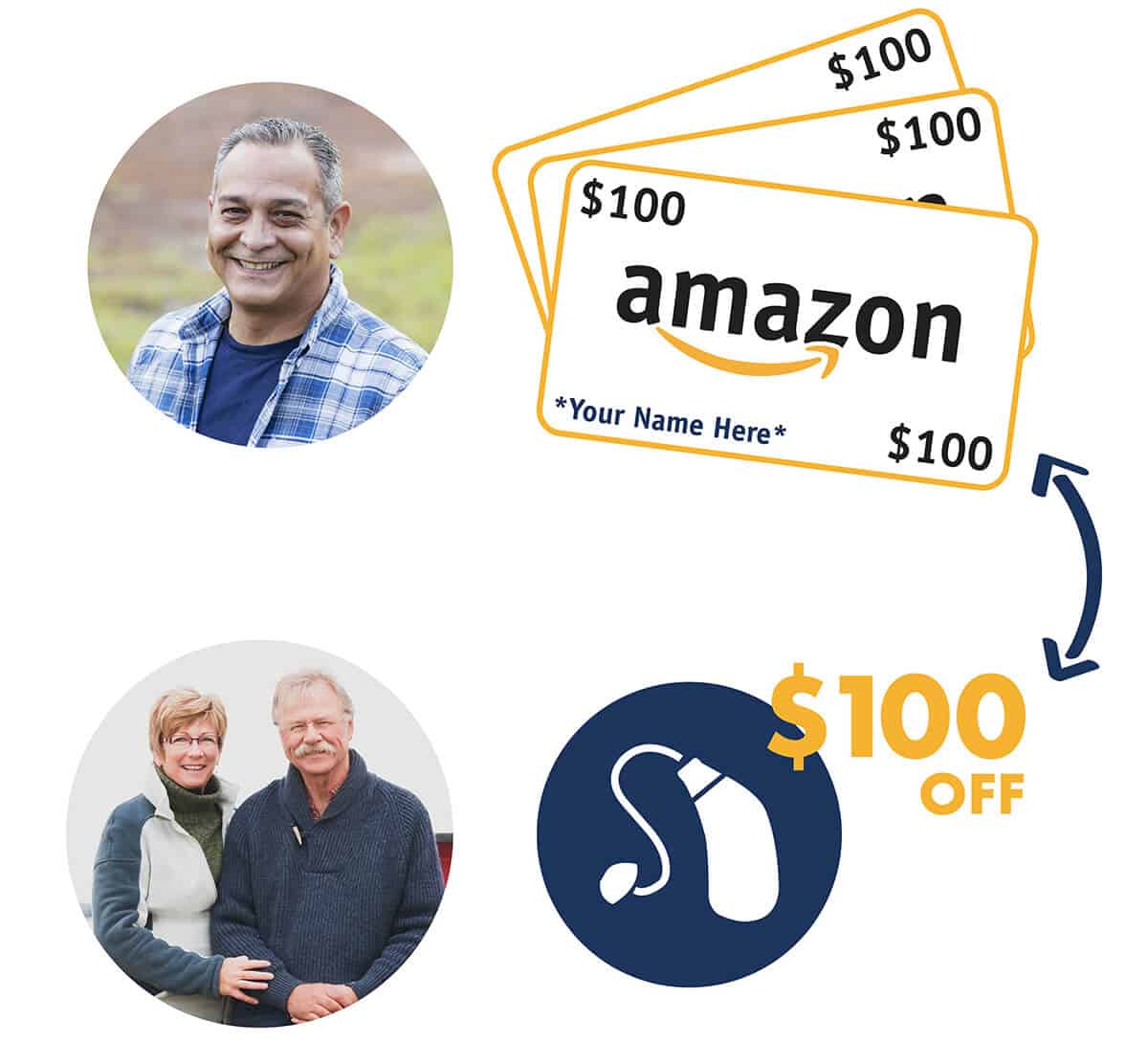 Your friend or family member will also receive $100 off their new set of hearing aids.
Simply fill out the referral slip information and bring it to one of our office locations.
It's That Easy!
*Referral Program excludes CA and AR.
If you have any questions concerning the "My Way to Share" referral program, feel free to give us a call or send us a message by clicking here.
Referral Form
Find a Location Near You
We have over 100 locations in 9 states. We'd love to hear from you and help you or a loved one on the path to better hearing.
Find a Location Near You