Hearing Aids and Hearing Tests in South Reno, NV
We offer hearing tests, hearing aid repair and hearing aids from the leading manufacturers. Brands offered in South Reno include Siemens, Starkey, Oticon, Widex, Resound, Unitron and Phonak.
---
Contact
Address 800 South Meadows Parkway Suite 500
City, State, ZIP Reno, NV 89521
Phone (775) 360-4430
Hours
Mon, Tues, & Fri9am – 5pm
Directions
Located on the corner of South Meadows Parkway & Lauren Ct. near South Meadows Bank of America. Heading East on South Meadows Parkway, pass Double R Blvd. past Bank of America then just past Lauren Ct., turn right into parking lot of 800 South Meadows Parkway, My Hearing Centers is Suite 500
Contact the South Reno Office
[[[["field9","equal_to","Arizona"]],[["show_fields","field13"]],"and"],[[["field9","equal_to","Utah"]],[["show_fields","field21"]],"and"],[[["field9","equal_to","California"]],[["show_fields","field17"]],"and"],[[["field9","equal_to","Nevada"]],[["show_fields","field20"]],"and"],[[["field9","equal_to","Oregon"]],[["show_fields","field18"]],"and"],[[["field9","equal_to","Wyoming"]],[["show_fields","field14"]],"and"],[[["field9","equal_to","Idaho"]],[["show_fields","field19"]],"and"],[[["field29","equal_to","EU"]],[["redirect_to",null,"https:\/\/myhearingcenters.com\/thank-you-eu\/"],["show_fields","field30"]],"and"]]
More about our South Reno office
---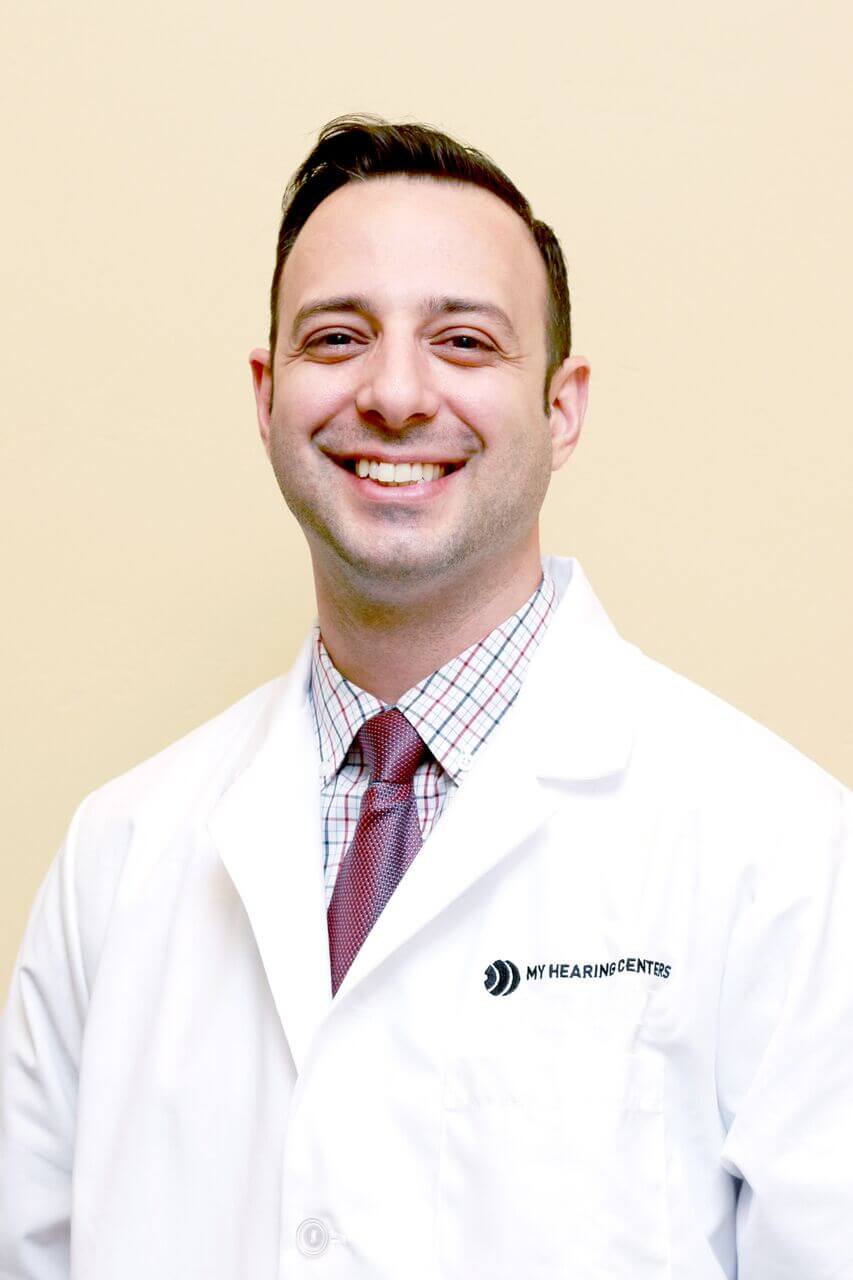 Pete Trimboli, HIS
Hearing Instrument Specialist
My name is Pete Trimboli, I'm a Hearing Instrument Specialist in Northern Nevada. Our clinics are in South Reno and Fallon. One aspect of our practice that sets us apart is our dedication to exceptional care. We know that an unaware or misinformed patient is a confused patient and this leads to unsuccessful hearing treatments. Therefore, we work tirelessly to keep our patients hearing aids working at optimum efficiency. Each one of our patients receives their own care plan made to fit each individuals needs and lifestyle. The goal is to make your hearing experience seamless, easy and understandable.
Interested in Learning More?
We offer educational seminars about hearing, hearing loss and new technology.
Attend Ear School
At our My Hearing Centers in South Reno, NV we have an outstanding staff that will treat you with great care and help you every step of the way throughout your hearing evaluation from the time you enter the office. Our Spring Valley office is located at 800 South Meadows Parkway, Suite #500 South Reno, NV 89521. Our outstanding hearing professionals will offer you a recommendation for your specific hearing loss, in depth hearing evaluations, and the most cutting edge hearing aid technology on the market. Our staff at our hearing center is more than happy to answer any questions or concerns you may have while giving you the great patient care you deserve.
If you have even the slightest concern that you may have any hearing problems, please call our office and make an appointment. Our hearing professionals will conduct a free hearing screening and provide you with hearing recommendations for your specific type of hearing loss. We will suggest the best possible remedy to help your hearing problems and set you on track to enjoying life more fully.
We love interacting with our patients while also enhancing their quality of life through our quality products and service, all at an affordable price. Our mission is to not let anyone's hearing loss continue to affect them from fully enjoying their life. Please do not put off getting your hearing tested and fixing your hearing loss any longer, contact our Spring Valley office today by calling (702) 420 – 7422 to schedule a complimentary evaluation.
In addition to our great services we have created the following incentives to offer our patients:
The most cutting edge hearing technologies available today.
2 to 3 year complete service warranty with damage and loss coverage on nearly all hearing aids.
Risk-free 30 day adjustment period.
Free in-office cleanings, repairs and adjustments.
Free annual hearing evaluation.
Variety of insurances accepted.
---
Hearing aids offered in South Reno
---
Popular Places Near South Reno
Nevada Shakespeare Company
Reno Pops Orchestra
Burning Man
Facts about South Reno
American songwriter Richard Fariña composed a song named Reno Nevada; it was first released on Richard & Mimi Fariña's debut album Celebrations For A Grey Day in 1965. The song was famously covered by Fairport Convention in 1968 and by Iain Matthews in 1971.
Reno is home to the Reno Aces, the minor league baseball Triple-A affiliate of the Arizona Diamondbacks, playing in Aces Ballpark, a downtown ballpark opened in 2009.
The Reno Air Races, also known as the National Championship Air Races, are held each September at the Reno Stead Airport.
My Hearing Centers
800 South Meadows Parkway Suite 500
Reno
,
NV
89521
Phone:
775-360-4430