Hearing Aids and Hearing Tests in East Las Vegas, NV
---
We offer hearing tests, hearing aid repair and hearing aids from the leading manufacturers. Brands offered in East Las Vegas include Siemens, Starkey, Oticon, Widex, Resound, Unitron and Phonak.
Contact
Address 4880 E. Bonanza Road Suite 5
City, State, ZIP Las Vegas, NV 89110
Phone #(702) 823-0027
Hours
Monday – Friday 8am – 5pm
Directions
Please call the office directly for directions.
Contact the East Las Vegas Office
[[[["field9","equal_to","Arizona"]],[["show_fields","field13"]],"and"],[[["field9","equal_to","Utah"]],[["show_fields","field21"]],"and"],[[["field9","equal_to","California"]],[["show_fields","field17"]],"and"],[[["field9","equal_to","Nevada"]],[["show_fields","field20"]],"and"],[[["field9","equal_to","Oregon"]],[["show_fields","field18"]],"and"],[[["field9","equal_to","Wyoming"]],[["show_fields","field14"]],"and"],[[["field9","equal_to","Idaho"]],[["show_fields","field19"]],"and"],[[["field29","equal_to","EU"]],[["redirect_to",null,"https:\/\/myhearingcenters.com\/thank-you-eu\/"],["show_fields","field30"]],"and"]]
More About our Las Vegas Office
---
---
Dan Cobb
Board Certified Hearing Instrument Specialist
License Number: 7085
Training: Board Certified Hearing Instrument Specialist

Schooling: Bachelors of Science in Psychology, Masters of Arts in Counseling
Personal Summary: Dan has been in the hearing industry for nearly 20 years and has loved every minute of it. As a Nevada native, Dan especially loves to help people hear better right in his hometown. With a love of people and a passion for the business, Dan is committed to partnering with his patients to provide not just hearing aids, but hearing care. Dan's experience also allows him to find the best solution for every patient he sees. If he's not helping his patients, Dan enjoys spending time with his grandkids.
Interested in Learning More?
We offer educational seminars about hearing, hearing loss and new technology.
Attend Ear School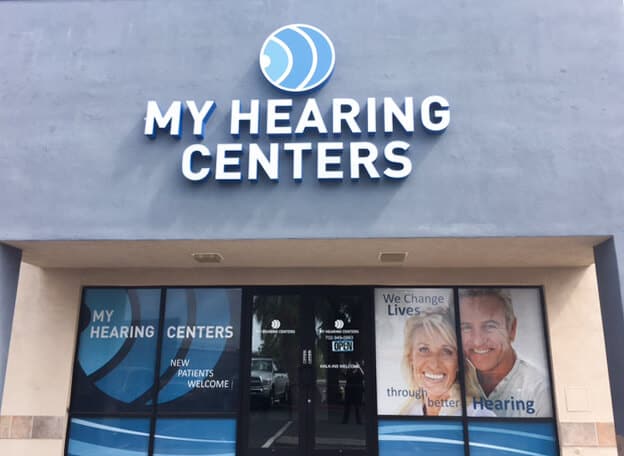 The My Hearing Centers location in beautiful Las Vegas, NV is located at 3530 E. Flamingo Road Suite 101. Our East Las Vegas center offers the best hearing aid services and products on the market that will help you improve your quality of life through better hearing. In addition to offer cutting edge services and products, we have an outstanding staff who will treat you with great care and help you every step of the way throughout your experience with My Hearing Centers. We hire the most qualified hearing professionals in the industry, in order to more fully provide our patients with a recommendation for their specific hearing loss, in depth hearing evaluations, and the most cutting edge hearing aid technology on the market. At My Hearing Centers we are more than happy to answer any questions or concerns you may have while giving you the great patient care you deserve.
If you have even the slightest concern that you may have any hearing problems, please call our office and make an appointment. Our hearing professionals will conduct a free hearing screening and provide you with recommendations for your specific type of hearing loss. We will suggest the best possible remedy to help your hearing problems and set you on track to enjoying life more fully.
We love interacting with our patients while also enhancing their quality of life through our quality products and service, all at an affordable price. Our mission is to not let anyone's hearing loss continue to affect them from fully enjoying their life. Please do not put off getting your hearing tested and fixing your hearing loss any longer, contact our Las Vegas office today to schedule a complimentary evaluation.
In addition to our great services we have created the following incentives to offer our patients:
The most cutting edge hearing technologies available today.
2 to 3 year complete service warranty with damage and loss coverage on nearly all hearing aids.
Risk-free 30 day adjustment period.
Free in-office cleanings, repairs and adjustments.
Free annual hearing evaluation.
Variety of insurances accepted.
Hearing Aids Offered in Las Vegas
---
---
Popular Places Near Las Vegas
The Golden Gate Hotel & Casino, located downtown along the Fremont Street Experience, is the oldest continuously operating hotel and casino in Las Vegas
Las Vegas Strip
The city is home to several museums, including the Neon Museum (the location for many of the historical signs from Las Vegas' mid-20th century heyday), The Mob Museum, the Las Vegas Natural History Museum, the DISCOVERY Children's Museum, the Nevada State Museum and the Old Las Vegas Mormon State Historic Park.
Facts about Las Vegas
The city bills itself as The Entertainment Capital of the World,
Established in 1905, Las Vegas was incorporated as a city in 1911
Las Vegas is situated within Clark County in a basin on the floor of the Mojave Desert
My Hearing Centers
4880 E. Bonanza Road Suite 5
Las Vegas
,
NV
89110
Phone:
702-823-0027