Hearing Aids and Hearing Tests in Surprise, AZ
---
We offer hearing tests, hearing aid repair and hearing aids from the leading manufacturers. Brands offered in Surprise include Siemens, Starkey, Oticon, Widex, Resound, Unitron and Phonak.
Contact
---
Address 15278 W. Bell Road Suite 105
City, State, ZIP Surprise, AZ 85378
New Patient # (623) 255-3603
Current Patient #(623) 455-6584
---
Hours
Monday – Friday 9am – 5pm
---
Directions
Our practice is located west of Grand Avenue, on the Northeast corner of Brookside Ln and Bell Rd. Across the street from Domino's Pizza.
Contact the Surprise Office
[[[["field9","equal_to","Arizona"]],[["show_fields","field13"]],"and"],[[["field9","equal_to","Utah"]],[["show_fields","field21"]],"and"],[[["field9","equal_to","California"]],[["show_fields","field17"]],"and"],[[["field9","equal_to","Nevada"]],[["show_fields","field20"]],"and"],[[["field9","equal_to","Oregon"]],[["show_fields","field18"]],"and"],[[["field9","equal_to","Wyoming"]],[["show_fields","field14"]],"and"],[[["field9","equal_to","Idaho"]],[["show_fields","field19"]],"and"]]
More About our Surprise Office
---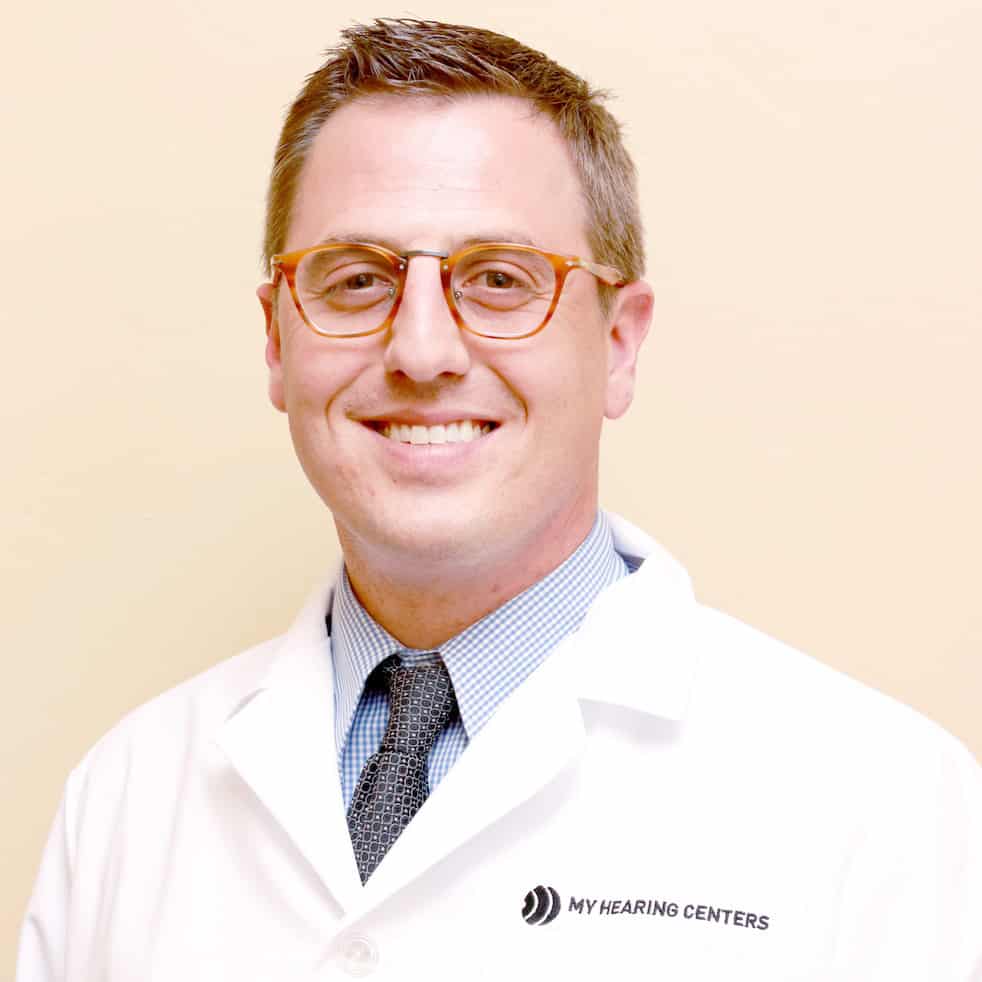 Jason Braun, HIS
Hearing Instrument Specialist
License Number: HAD4944
Training: Licensed Hearing instrument Specialist
Schooling: Bachelor's Degree from Arizona State University
Languages Spoken: English
Jason is an experienced provider with over 12 years in the industry. Jason has been helping patients throughout Maricopa County and is loves serving patient in Surprise. Growing up, Jason's family was involved in the manufacturing of hearing aids and Jason quickly fell in love with the industry. He loves knowing how much of a difference he can make in his patient's lives. From the first appointment, Jason is committed to finding the best solution to fit the need of every person he sees. When he's not in the office, Jason loves to travel and enjoying the arts.
"From a young age, I have been fascinated how such a small device could impact a life as much as a hearing aid can. Knowing that I can help people and have such an impact on their lives has motivated me to help everyone I can."
Overall Rating /
11

Total Testimonials
My Hearing Centers - Surprise
Richard C

- March 21, 2016
Sorry, but I am not the person who visited your business.
Frank W

- March 20, 2016
It was a very helpful visit
Marjorie H

- March 15, 2016
Raymond T

- March 14, 2016
IT WAS GREAT,NO PROBLEMS.
Jim O

- March 13, 2016
Thanks to Brandon Andrew my problem was solved and thanks for squezing me in between appointments.
Interested in Learning More?
We offer educational seminars about hearing, hearing loss and new technology.
Attend Ear School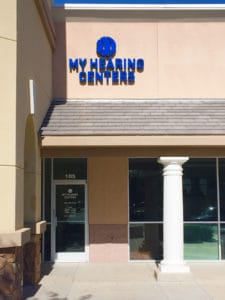 At our Surprise office is located at 15278 W. Bell Road Suite #105 in Surprise, Arizona. We treat our patients with great care from the time you enter our office, through the hearing evaluation and with the solutions designed uniquely for them. My Hearing Centers in Surprise will offer you a recommendation for your specific hearing loss, in depth hearing evaluations, and the most cutting edge hearing aids technology on the market. If you have noticed a decline in hearing or are interested in hearing aids Surprise, AZ My Hearing Centers is your source for hearing care. We will answer any questions or concerns you may have while giving you the outstanding patient care you deserve.
If you have even the slightest concern that you may have any hearing problems, please call our office and make an appointment. Our hearing professionals in Surprise will conduct a free hearing screening and provide you with hearing recommendations for your specific type of hearing loss. We will suggest the best possible remedy to help your hearing problems and set you on track to enjoying life more fully.
We love interacting with our patients while also enhancing their quality of life through our quality products and service, all at an affordable price. Our mission is to not let anyone's hearing loss continue to affect them from fully enjoying their life. Please do not put off getting your hearing tested and fixing your hearing loss any longer, contact our Surprise office today to schedule a complimentary evaluation.
In addition to our great services we have created the following incentives to offer our patients:
The most cutting edge hearing technologies available today
2 to 3 year complete service warranty with damage and loss coverage on nearly all hearing aids
Risk-free 30 day adjustment period
Free in-office cleanings, repairs and adjustments
Free annual hearing evaluation
Variety of insurances accepted
I want to say that my husband and I are both so pleased and happy with the hearing aids from My Hearing Centers. My old hearing aids were not allowing me to hear very well at all. Now, thanks to Debby Smith at the Avenue of the Arts location in AZ. I'm so hearing much better! My husband is no longer trying to understand my off the wall answers to his questions. I actually understand him and give an appropriate response. It's just great to "hear" again. Debby is just the greatest and took her time to explain what she was doing and why as she fitted me with my new Starkey's. Both John and I just love her and appreciate what she has done for me and us. Please give Debby a chance to guide you through a hearing test, you will never be sorry you did. Truly "hearing" is such a wonderful thing I never want to be without again. Listening to the birds, the wind in my wind chimes and my husbands whispered "I love you," mean more than words can say. Thanks Debby and My Hearing Center for all I've been missing.Shelia F.
Hearing Aids Offered in Surprise
---
[[[["field9","equal_to","Arizona"]],[["show_fields","field13"]],"and"],[[["field9","equal_to","Utah"]],[["show_fields","field21"]],"and"],[[["field9","equal_to","California"]],[["show_fields","field17"]],"and"],[[["field9","equal_to","Nevada"]],[["show_fields","field20"]],"and"],[[["field9","equal_to","Oregon"]],[["show_fields","field18"]],"and"],[[["field9","equal_to","Wyoming"]],[["show_fields","field14"]],"and"],[[["field9","equal_to","Idaho"]],[["show_fields","field19"]],"and"]]
---
Popular Places Near Surprise
Surprise Stadium
Surprise Tennis and Racquet Complex
U.S. Route 60
Facts about Surprise
Spring Training home to Kansas City Royals and Texas Rangers
Founded in 1938
Home to Sun City Grand, a rapidly growing active-adult community
2nd fastest growing area in Phoenix Metropolitan area
My Hearing Centers
15278 W Bell Road Suite 105
Surprise
,
AZ
85374
Phone:
623-255-3603