Hearing Aids and Hearing Tests in Glendale, AZ
---
We offer hearing tests, hearing aid repair and hearing aids from the leading manufacturers. Brands offered in Glendale include Siemens, Starkey, Oticon, Widex, Resound, Unitron and Phonak.
Contact
---
Address 7075 W Bell Road Suite A-13
City, State, ZIP Glendale, AZ 85306
New Patient # (623) 255-3605
Current Patient # (623) 208-6225
---
Hours
Monday – Friday 9am – 5pm
---
Directions
We are located on Bell Road, east of the 101 freeway and the Arrowhead Mall.
Contact the Glendale Office
[[[["field9","equal_to","Arizona"]],[["show_fields","field13"]],"and"],[[["field9","equal_to","Utah"]],[["show_fields","field21"]],"and"],[[["field9","equal_to","California"]],[["show_fields","field17"]],"and"],[[["field9","equal_to","Nevada"]],[["show_fields","field20"]],"and"],[[["field9","equal_to","Oregon"]],[["show_fields","field18"]],"and"],[[["field9","equal_to","Wyoming"]],[["show_fields","field14"]],"and"],[[["field9","equal_to","Idaho"]],[["show_fields","field19"]],"and"]]
More About Our Glendale Office
---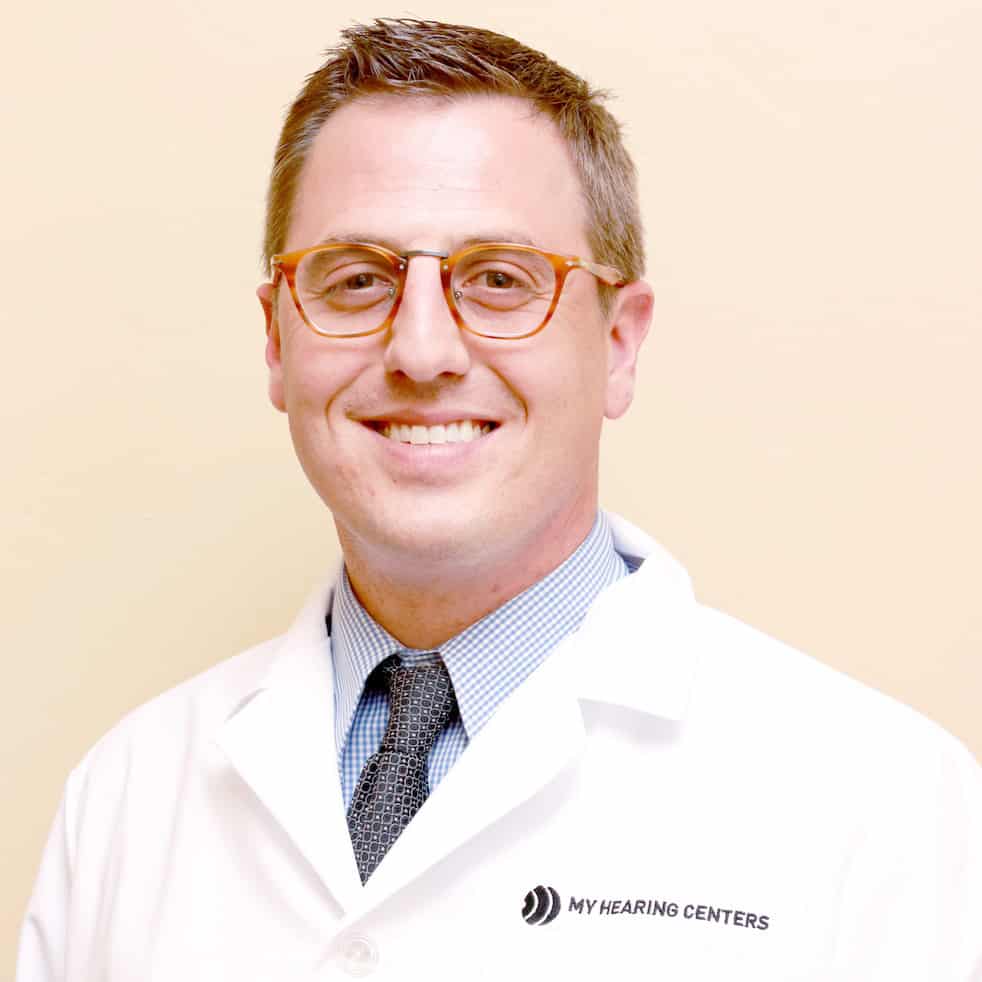 Jason Braun, HIS
Hearing Instrument Specialist
License Number: HAD4944
Training: Licensed Hearing instrument Specialist
Schooling: Bachelor's Degree from Arizona State University
Languages Spoken: English
Jason is an experienced provider with over 12 years in the industry. Jason has been helping patients throughout Maricopa County and is loves serving patient in Surprise. Growing up, Jason's family was involved in the manufacturing of hearing aids and Jason quickly fell in love with the industry. He loves knowing how much of a difference he can make in his patient's lives. From the first appointment, Jason is committed to finding the best solution to fit the need of every person he sees. When he's not in the office, Jason loves to travel and enjoying the arts.
"From a young age, I have been fascinated how such a small device could impact a life as much as a hearing aid can. Knowing that I can help people and have such an impact on their lives has motivated me to help everyone I can."
Overall Rating /
27

Total Testimonials
My Hearing Centers - Glendale
Sandy L

- April 18, 2017
I have enjoyed my experience with my hearing centers. Jason evaluated my hearing needs based not only on hearing loss, but also on my work environment and lifestyle. Ashley and Jason provide amazing customer service. They spend whatever time is necessary to ensure that I am satisfied with the operation and functions of my hearing aids.
Shawn F

- May 18, 2016
we love this place and LOVE Brandon
Jackie G

- May 11, 2016
I have NEVER been to your company
Josephine C

- May 5, 2016
Everyone was very helpful and took the time to answer any questions I had ! I never feel like I'm bothering them !
James B

- May 4, 2016
Brandon was as always friendly and very professional.
Interested in Learning More?
We offer educational seminars about hearing, hearing loss and new technology.
Attend Ear School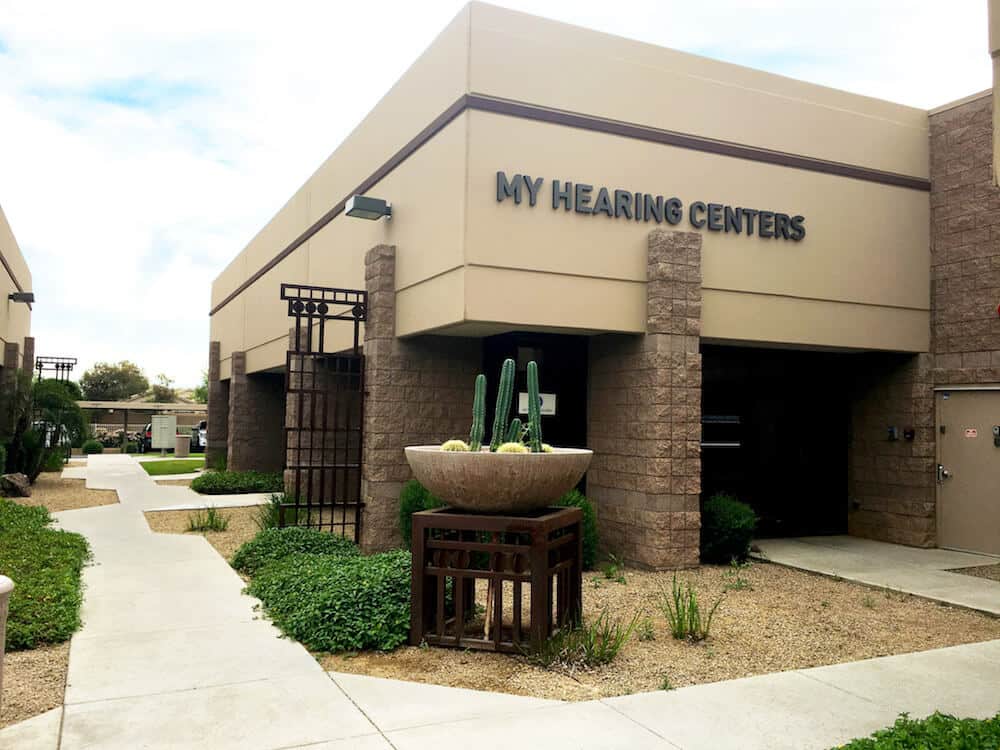 At My Hearing Centers we offer the highest quality and most affordable hearing aids. 7075 W Bell Rd Suite #A-13 in Glendale, AZ is home to one of our great hearing centers. Our patients will notice the My Hearing Centers difference from the time they enter the door, through the hearing evaluation and the solutions designed uniquely for them. Our office in Glendale provides hearing recommendations for your specific hearing loss, in depth hearing evaluations, and the most cutting edge hearing technology on the market. If you are in the market for hearing aids Glendale, AZ My Hearing Centers will provide our services with the outstanding patient care you expect while addressing any questions or concerns you may have. We are located just east of Sun City and the Arrowhead Mall.
Please feel free to call our office and make an appointment if you have even the slightest concern that you may be experiencing any hearing problems. Our hearing professionals in Glendale will conduct a free hearing screening and provide you with hearing recommendations for your specific type of hearing loss. They will suggest one our many different hearing aid models that will work best for your specific hearing situation.
Our staff enjoys interacting with our patients while enhancing their quality of life through our quality products and service, all at an affordable price. Our mission is to not let anyone's hearing loss continue to affect them from fully enjoying their life. Please do not put off fixing your hearing loss any longer, contact our Glendale office today to schedule a complimentary evaluation.
In addition to our great services we have created the following incentives to offer our patients:
The most cutting edge hearing technologies available today.
2 to 3 year complete service warranty with damage and loss coverage on nearly all hearing aids.
Risk-free 30 day adjustment period.
Free in-office cleanings, repairs and adjustments.
Free annual hearing evaluation.
Variety of insurances accepted.
I started with My Hearing Center last fall (2012). The hearing aids I first started with were the 501XCL- 12 channels. I didn't seem to have much luck with them. My hearing just wasn't like it should of been and had so much feed back. I do have profound hearing loss so was thinking this is what I have to put up with. Then the person helping me left that office and Brandon Andrews came into that office. From the time Brandon took over it was a totally new experience. He wouldn't stop until he got me hearing the best I could possibly have. He switched me to the Micon 7 – 48 channels, hearing aids and it was like day and night difference. I now have hearing that I never thought I could ever have again. These hearing aids are almost like natural hearing, I actually have to check to make sure they are in my ears, they are that comfortable. Thanks to Brandon I feel I have my life back to normal. I would recommend these hearing aids to anyone. And for Brandon you can't find a better person to work with, he proves how much he cares about taking care of his clients. Thank you Brandon.Carrol C.

Thank you Brandon, for giving Ron back his hearing and back to enjoying time visiting with people again. It was getting to the point he hated to be around crowds and people due to his not hearing. Now it has changed completely. We were at a wedding and he was so happy he could actually hear what people were saying at the table even with the music playing. I have noticed such a difference in his hearing, it nice not to have to repeat myself over and over again. After being married for 38 years, I know how much this has meant to Ron to have his hearing back. Thanks to Brandon for making our lives back to normal, he is one special guy.Ann R.

I highly recommend Brandon Andrews at My Hearing Center to any first time users of hearing aids. He has patiently helped me through all the fittings and adjustments necessary for me to be comfortable with my hearing aids. I am sure you too will be surprised and satisfied with all the attention and service you get from Brandon.James S.
Hearing Aids Offered in Glendale
---
[[[["field9","equal_to","Arizona"]],[["show_fields","field13"]],"and"],[[["field9","equal_to","Utah"]],[["show_fields","field21"]],"and"],[[["field9","equal_to","California"]],[["show_fields","field17"]],"and"],[[["field9","equal_to","Nevada"]],[["show_fields","field20"]],"and"],[[["field9","equal_to","Oregon"]],[["show_fields","field18"]],"and"],[[["field9","equal_to","Wyoming"]],[["show_fields","field14"]],"and"],[[["field9","equal_to","Idaho"]],[["show_fields","field19"]],"and"]]
---
Popular Places Near Glendale
University of Phoenix Stadium
Glendale Chocolate Festival (every FEB)
Deer Valley Rock Art Center
Facts about Glendale
Bills Itself as "America's Antique Capital"
Home to Thunderbird School of Management
The Arizona Cardinals play in Glendale
My Hearing Centers
7075 W. Bell Road Suite A-13
Glendale
,
AZ
85306
Phone:
623-255-3605