Hearing Aid Lease and Subscription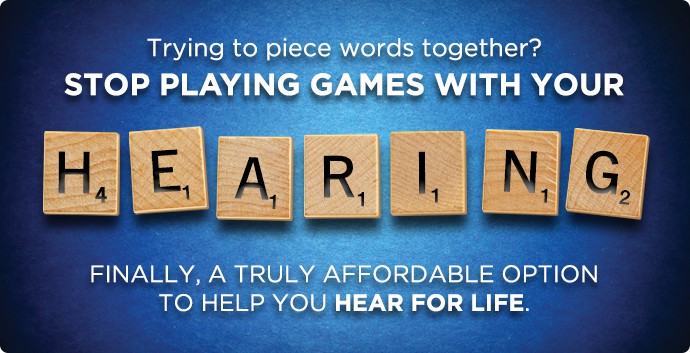 ---

Hearing Aid Lease vs. Subscription
Purchasing a hearing aid can be overwhelming. With so many options and providers, it can be one of the most difficult decisions to make. Hear For Life™ is the first option to make that decision an easy one. For one low monthly subscription, you'll enjoy hearing again with the latest hearing aid technology, exceptional service, and a new set of hearing aids every three years—without the upfront expense of purchasing new hearing aids or getting into a complicated hearing aid lease. This revolutionary option is now available. Schedule your appointment with your Hear For Life™ Provider today!

What is Hear For Life by
My Hearing Centers?
Hear for Life by My Hearing Centers is the first hearing aid subscription program of its kind. It provides you with the financial flexibility and technology updates that have been missing from traditional hearing aid purchases. For the first time, you don't have to pay thousands of dollars up-front for hearing aid technology that is changing rapidly. In addition to hearing aids, Hear For Life also comes with free follow up visits, hearing aid clean and checks, hearing aid adjustments, and hearing testing as long as you have a subscription.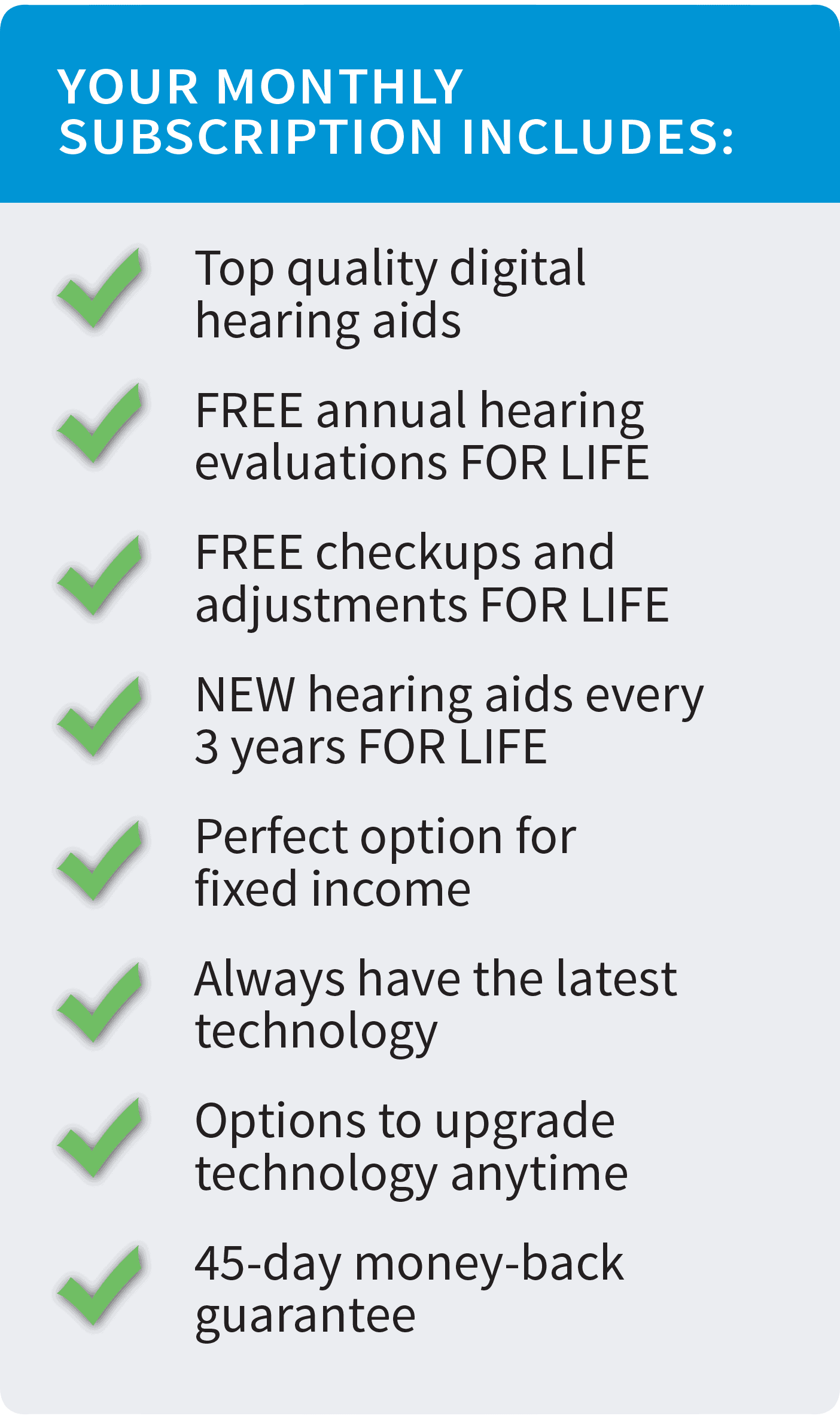 Entry
$70
Per Month
Entry-Level Technology
Good
$90
Per Month
Standard Technology
Better
$120
Per Month
Mid-Range Technology
Advanced
$150
Per Month
Advanced Technology
Premium
$180
Per Month
Top of the Line Technology
Hear for Life Hearing Aid Subscription Plan
Call Today: (888) 230-5835